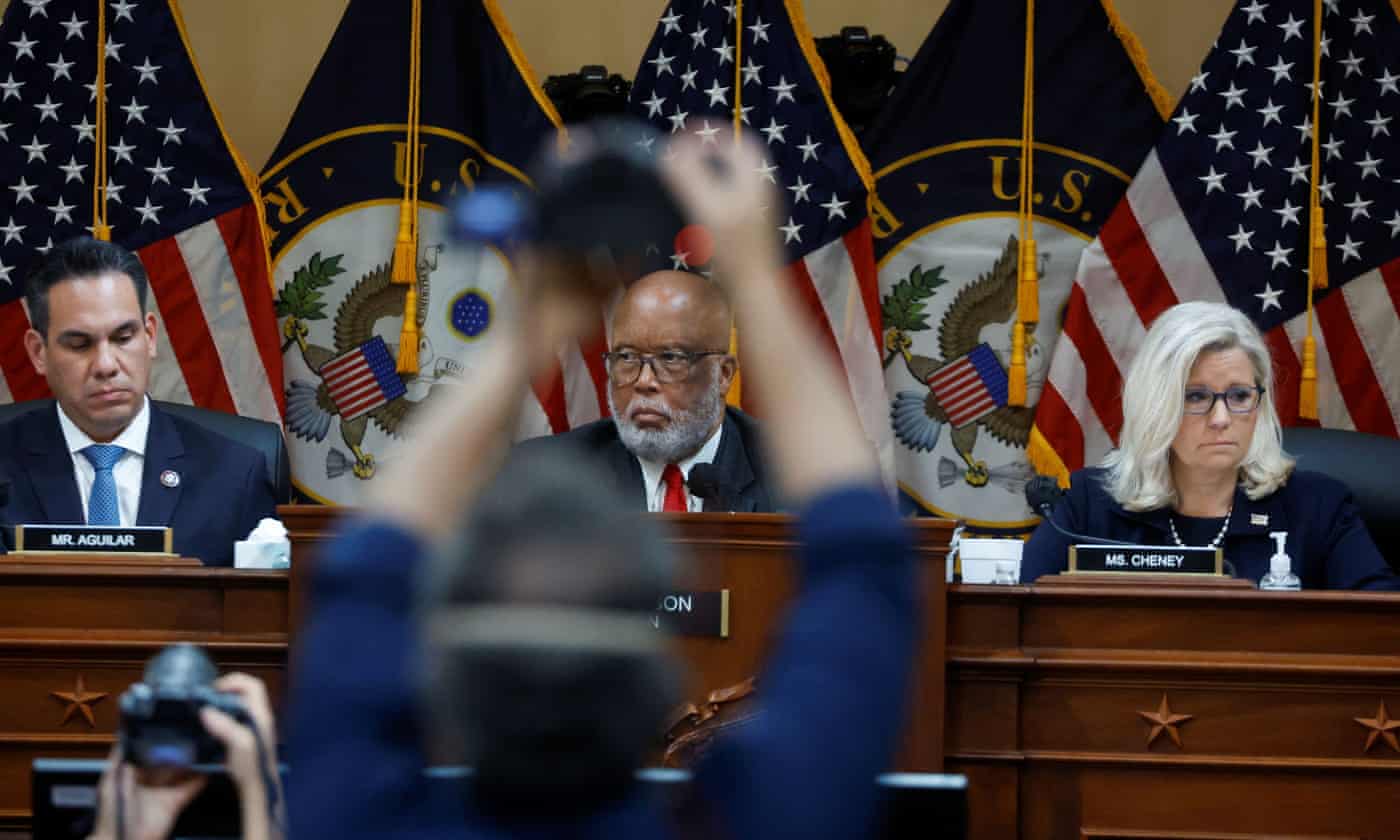 The House select committee investigating the January 6 attack on the Capitol presented evidence on Thursday that Donald Trump was told his last-gasp attempt to overturn the results of the 2020 election was unlawful but forged ahead anyway.
Trump then pressured his vice-president, Mike Pence, to reject a tally of state electors as part of a plot that brought the country "dangerously close to catastrophe", the panel heard.
With live witnesses and recorded depositions from its yearlong investigation, the panel offered a dramatic accounting of the days and hours that preceded the assault. Chilling new evidence also detailed the frantic moments after rioters stormed the Capitol, as Pence was rushed from the Senate chamber to a secure underground location.