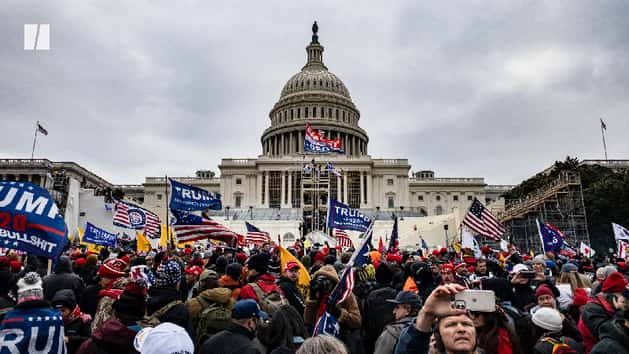 N
ew footage
released by the committee investigating the
Jan. 6, 2021
, insurrection shows members of a tour group hosted by a Republican lawmaker taking pictures of Capitol complex hallways and making menacing comments about members of Congress.
The U.S. Capitol Police said this week that it did not consider the tour group's activity "suspicious." But the Jan. 6 committee renewed its previous request for Rep. Barry Loudermilk (R-Ga.), who led the tour, to provide more information.
The video shows people in the group taking pictures on Jan. 5 in the basement hallways of the Longworth and Cannon House office buildings, which are connected to the Capitol by a tunnel. The committee has suggested the group might have been conducting reconnaissance for the next day's riot.
"Individuals on the tour photographed and recorded areas of the complex not typically of interest to tourists, including hallways, staircases and security checkpoints," Rep. Bennie Thompson (D-Miss.), chair of the Select Committee to Investigate the January 6 Attack on the United States Capitol, wrote in a Wednesday letter to Loudermilk.