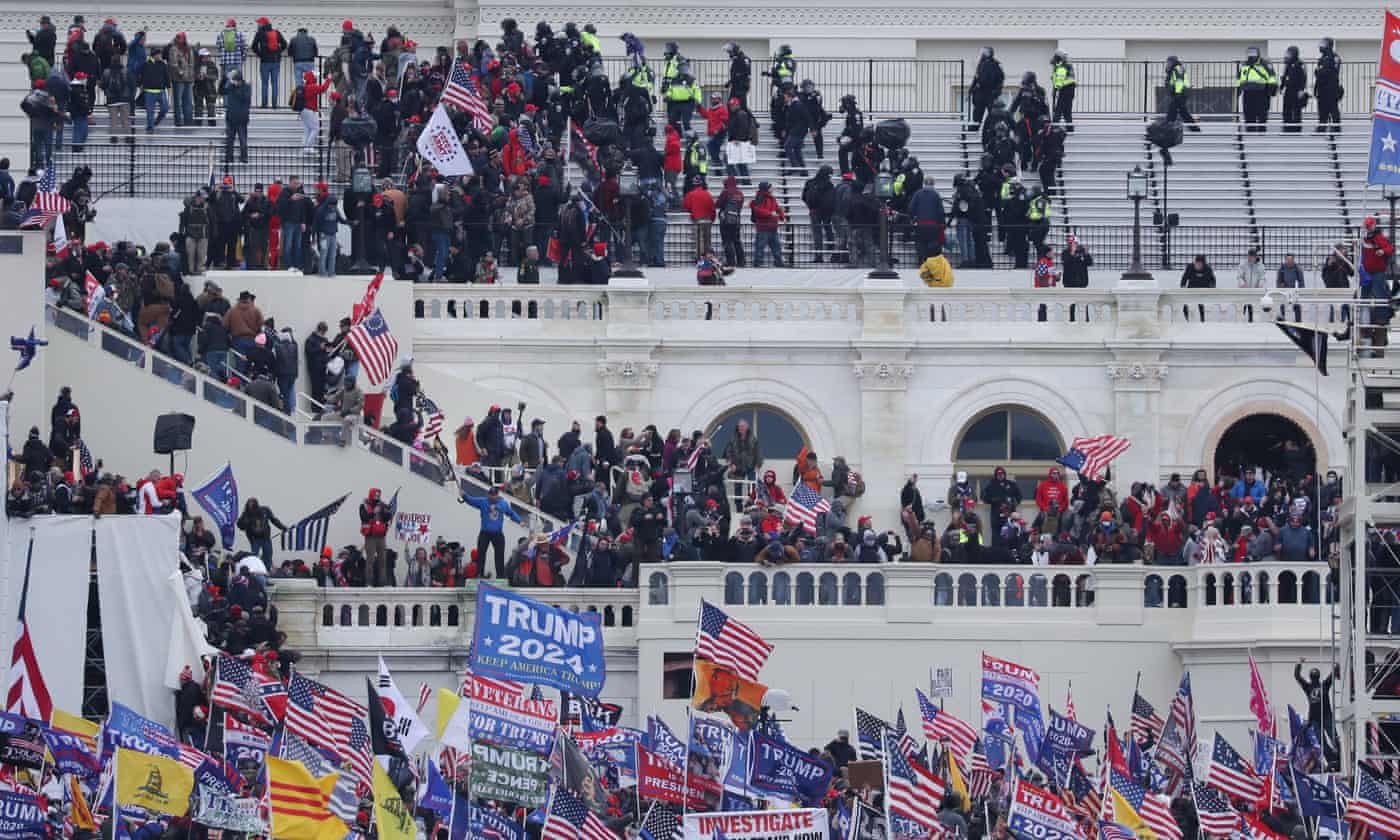 A California man who stormed the US Capitol, opened the doors to other rioters and sat in the Senate chair of Mike Pence pleaded guilty to a federal charge on Thursday.
Christian Secor, 23, of Costa Mesa, entered the plea in a Washington court to obstructing an official proceeding.
More than 100 police officers were injured on 6 January 2021, when a mob of supporters of Donald Trump attacked the Capitol while Congress was holding a joint session to certify now-President Joe Biden's 2020 electoral victory.
Secor was a University of California, Los Angeles student at the time who had founded a far-right conservative student group called America First Bruins, authorities said.