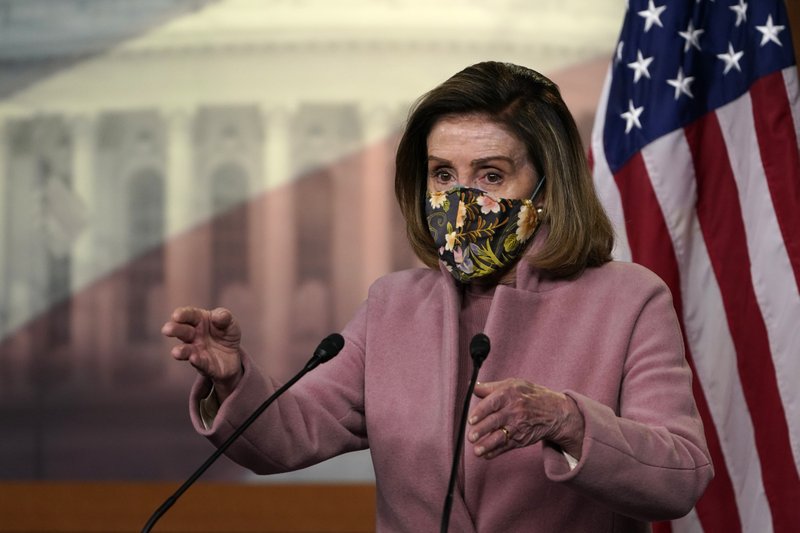 House Speaker Nancy Pelosi will send the article of impeachment against Donald Trump to the Senate on Monday, triggering the start of the former president's trial on a charge of "incitement of insurrection" in the deadly Jan. 6 riot at the Capitol.
Senate Democratic leader Chuck Schumer announced Pelosi's intentions Friday for the quick trial, rebuffing Republicans' proposal to push the proceedings to mid-February to give Trump more time to prepare his case. Schumer said there will be "a full trial," and "it will be a fair trial."
Unlike any in history, Trump's impeachment trial would be the first of a U.S. president no longer in office, an undertaking that his Senate Republican allies argue is pointless, and potentially even unconstitutional. Democrats say they have to hold Trump to account, even as they pursue new President Joe Biden's legislative priorities, because of the gravity of what took place — a violent attack on the U.S. Congress aimed at overturning an election.
Update:  Trump impeachment trial will begin February 8th.