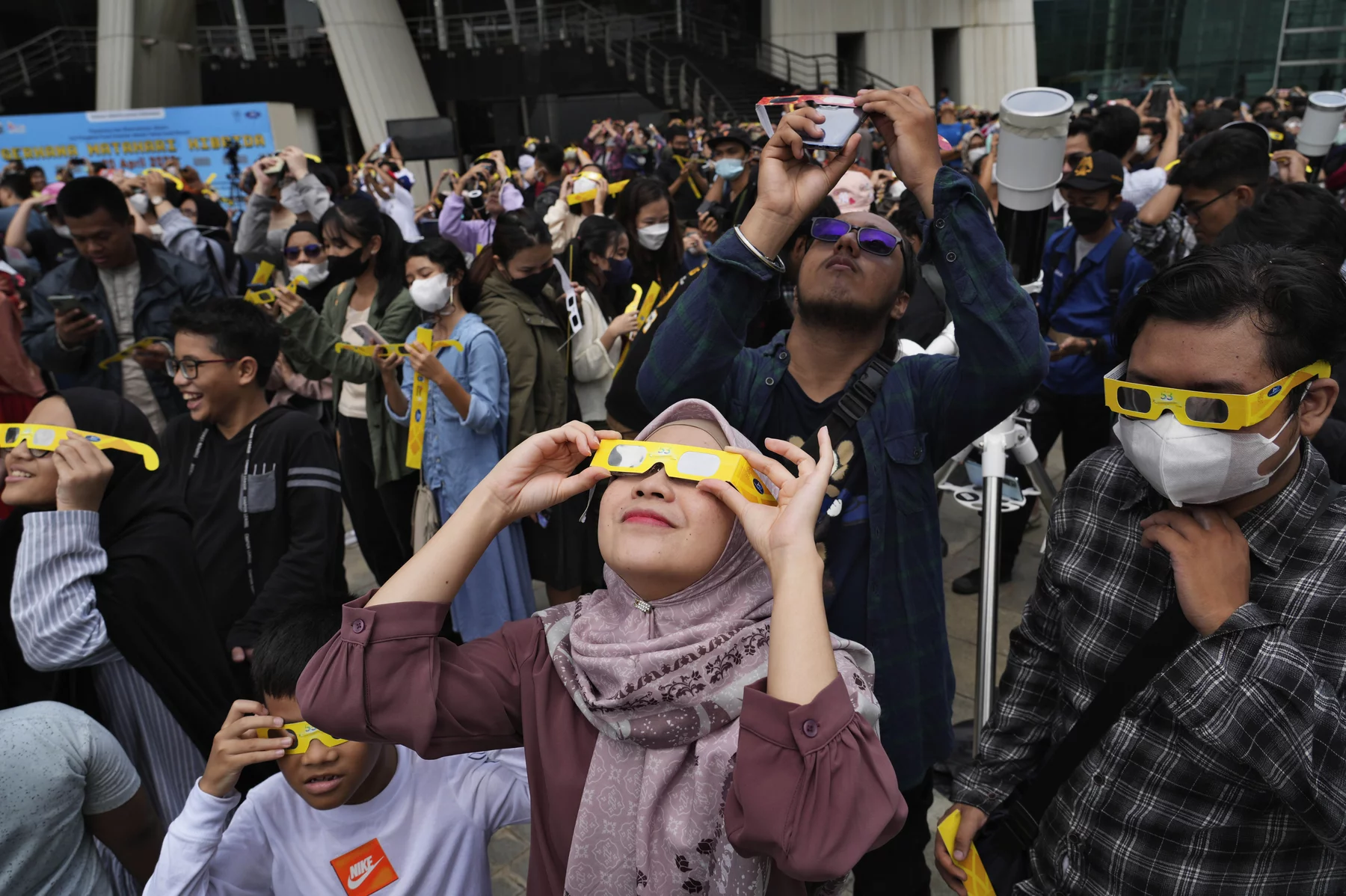 Get your eclipse glasses ready!
Next month the moon will pass between Earth and the sun, treating viewers here on our planet to a solar eclipse.
For some, this will be an annular solar eclipse. That occurs when the moon is at or near the furthest point its orbit and appears small in the sky, and its transit in front of the sun will look like a black circle on the gleaming star.
In the U.S., the annular eclipse on Saturday, Oct. 14 will be visible in parts of Oregon, California, Nevada, Utah, Arizona, Colorado, New Mexico and Texas, according to NASA.
It will begin in Oregon at 9:13 a.m. PDT and end in Texas at 12:03 p.m. CDT.