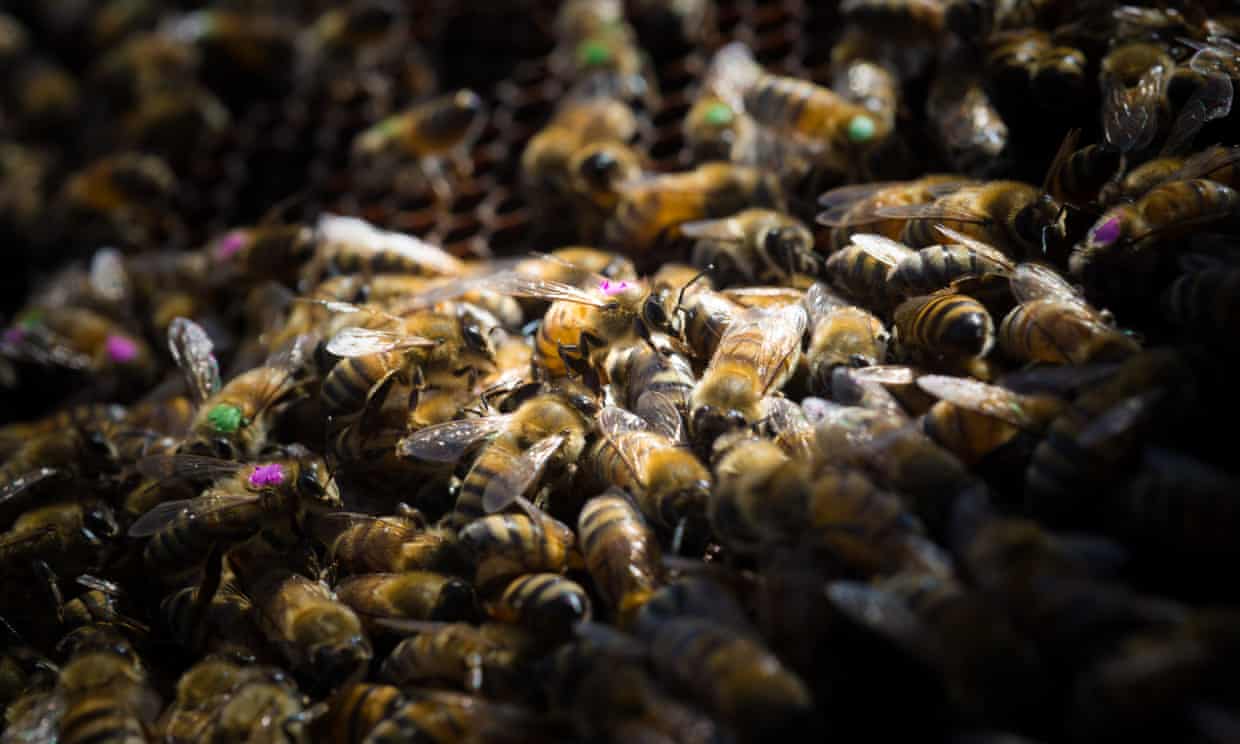 The world's most used weedkiller damages the beneficial bacteria in the guts of honeybees and makes them more prone to deadly infections, new research has found.
Previous studies have shown that pesticides such as neonicotinoids cause harm to bees, whose pollination is vital to about three-quarters of all food crops. Glyphosate, manufactured by Monsanto, targets an enzyme only found in plants and bacteria.
However, the new study shows that glyphosate damages the microbiota that honeybees need to grow and to fight off pathogens. The findings show glyphosate, the most used agricultural chemical ever, may be contributing to the global decline in bees, along with the loss of habitat.