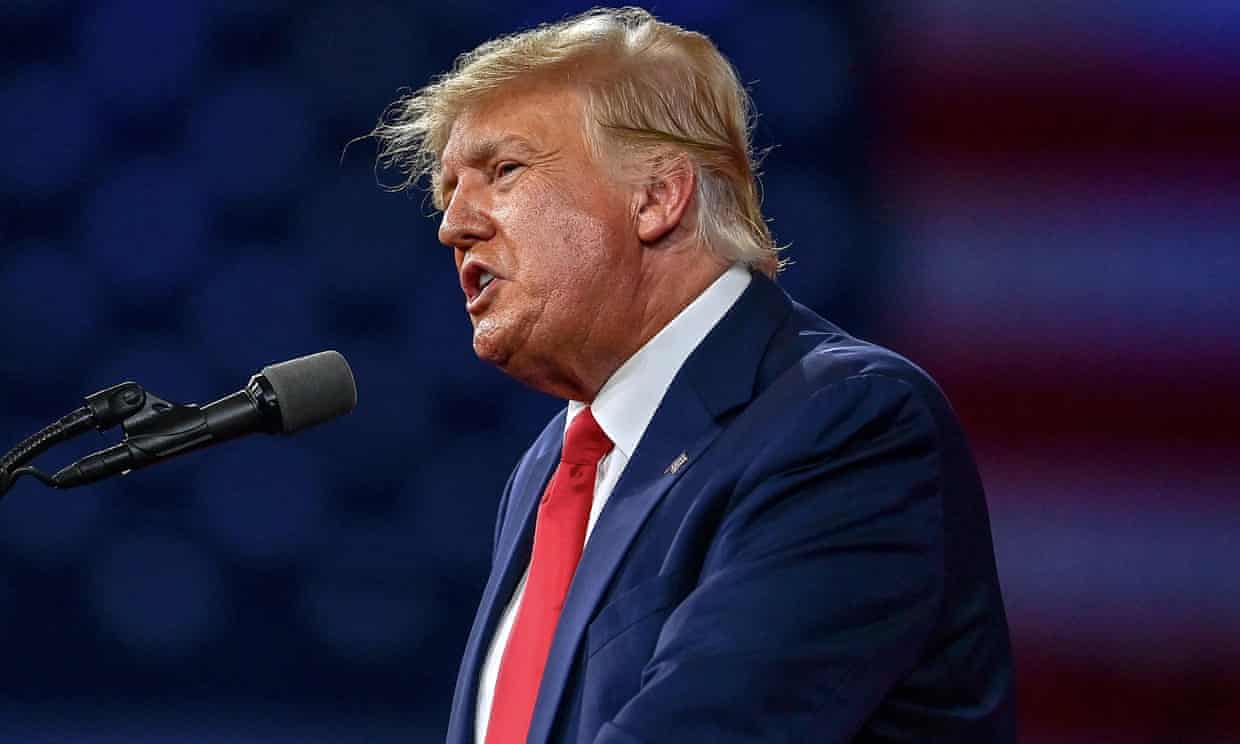 Donald Trump is bracing for his most legally perilous week since he left the White House, with the Manhattan district attorney likely to bring criminal charges against him over his role in paying hush money to adult film star Stormy Daniels, as he huddled this weekend to strategize his legal and political responses.
The former US president has posted in all-caps on his Truth Social platform that he expected to be "ARRESTED ON TUESDAY OF NEXT WEEK" and called for his supporters to engage in protests – an ominous echo of his tweets urging protests in the lead-up to the January 6 US Capitol attack.
Trump's post was nothing more than guesswork about when Alvin Bragg might bring charges, sources close to Trump said, after he saw media reporting that the district attorney's office had contacted the US secret service about security in the event of an indictment.