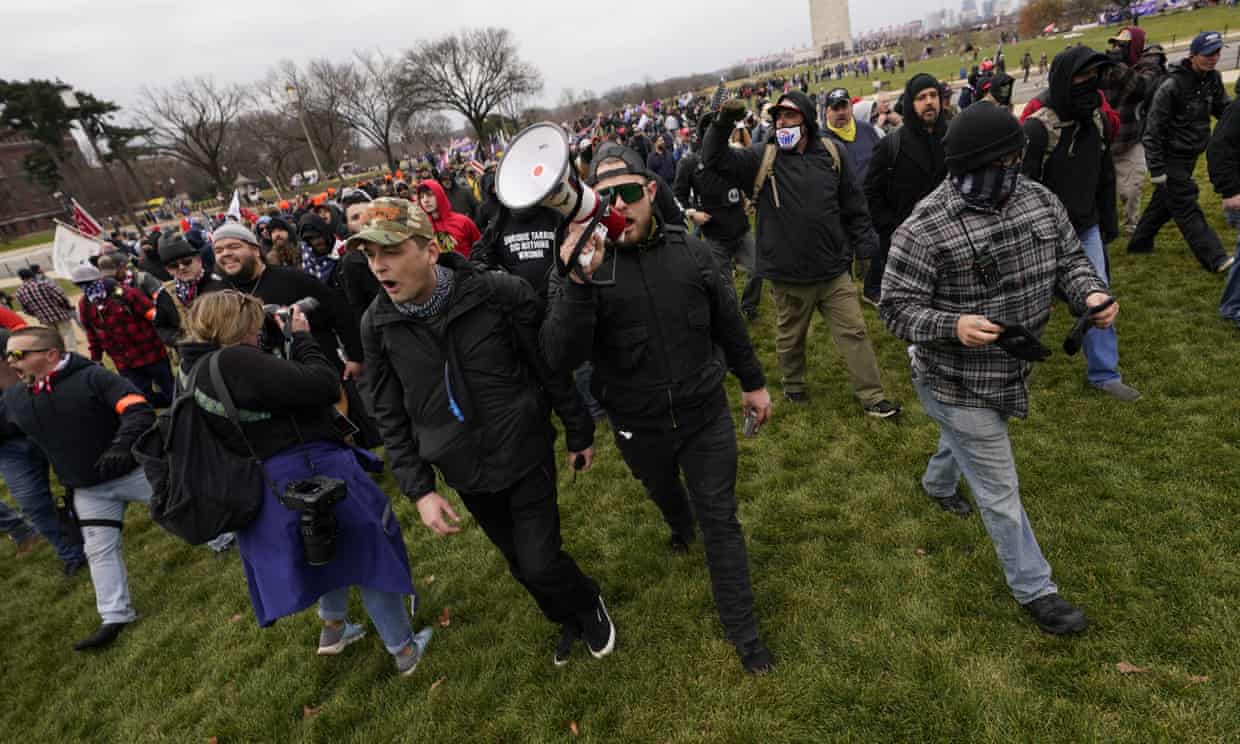 While federal prosecutors are casting the Capitol insurrection trial of five far-right Proud Boys leaders as an attempt to bring participants of an attack on US democracy to account, the members of the group are using the proceedings to ask one question even some of their opponents on the political left agree is valid.
Why have prosecutors so far only focused their energy on the supporters of Donald Trump who are accused of a coordinated invasion of the US Capitol on 6 January 2021 in an unsuccessful attempt to prevent the congressional certification of his defeat to Joe Biden in the previous year's presidential election? Is it because they regard the former Republican president himself – who urged his supporters to "fight like hell" that deadly day – as too formidable and them as easier targets?
Attorneys for the ex-Proud Boys leader Enrique Tarrio and four of his lieutenants have sought to ingrain that question in the minds of jurors chosen after a particularly turbulent selection process which began last month and gave way to opening arguments and witness testimony beginning 12 January.