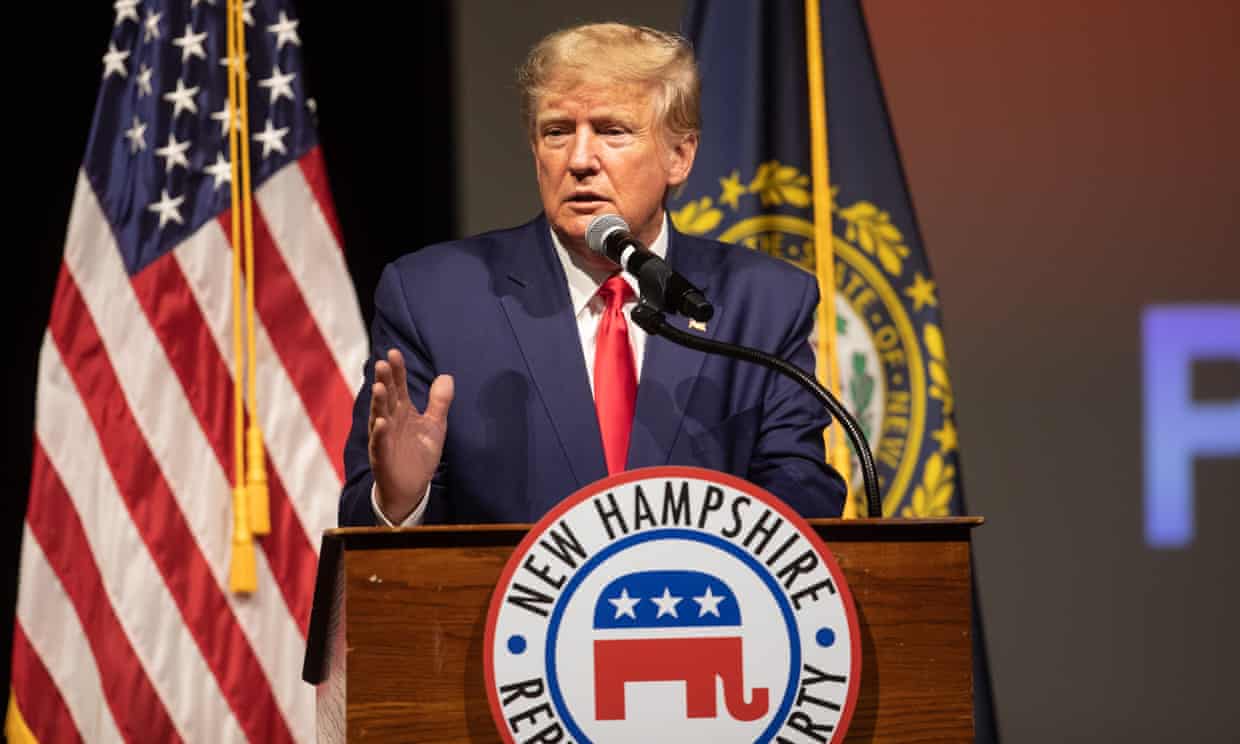 Donald Trump, the former US president, tried to get his spluttering White House bid off the launchpad on Saturday, declaring himself "more angry" than ever as he became the first candidate to hit the 2024 election campaign trail.
Trump swung through New Hampshire, which holds the first-in-the-nation Republican primary, and South Carolina, looking to shake off concerns about a lacklustre campaign and "Trump fatigue" among voters.
"We need a president who's ready to hit the ground running on day one and boy, am I hitting the ground," he told the New Hampshire state Republican party's annual meeting. "They [the media] said, 'He's not doing rallies! He's not campaigning! Maybe he's lost that step.' I'm more angry now and I'm more committed now than I ever was." The remark elicited applause and cheers from the audience.
Trump formally launched his run for the White House more than two months ago with an address at his Mar-a-Lago club in Florida that was widely derided for its absence of sparkle or swagger.
TVNL Comment:  The man should be running to a therapist, not the WH.