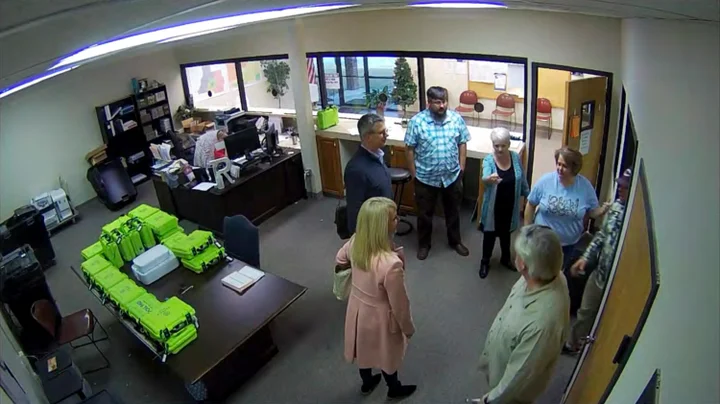 The tale of
breached voting equipment
in one of the country's most important political battleground states involves a bail bondsman, a prominent attorney tied to former President
Donald Trump
's attempts to overturn the 2020 presidential election and a cast of characters from a rural county that rarely draws notice from outsiders.
How they all came together and what it could mean for the security of voting in the upcoming midterm elections are questions tangled up in a lawsuit and state investigations that have prompted calls to ditch the machines altogether.
Details of the unauthorized access of sensitive voting equipment in Coffee County, Georgia, became public last month when documents and emails revealed the involvement of high-profile Trump supporters. That's also when it caught the attention of an Atlanta-based prosecutor who is leading a separate investigation of Trump's efforts to undo his loss in the state.
Since then, revelations about what happened in the county of 43,000 people have raised questions about whether the Dominion Voting Systems machines used in Georgia have been compromised.