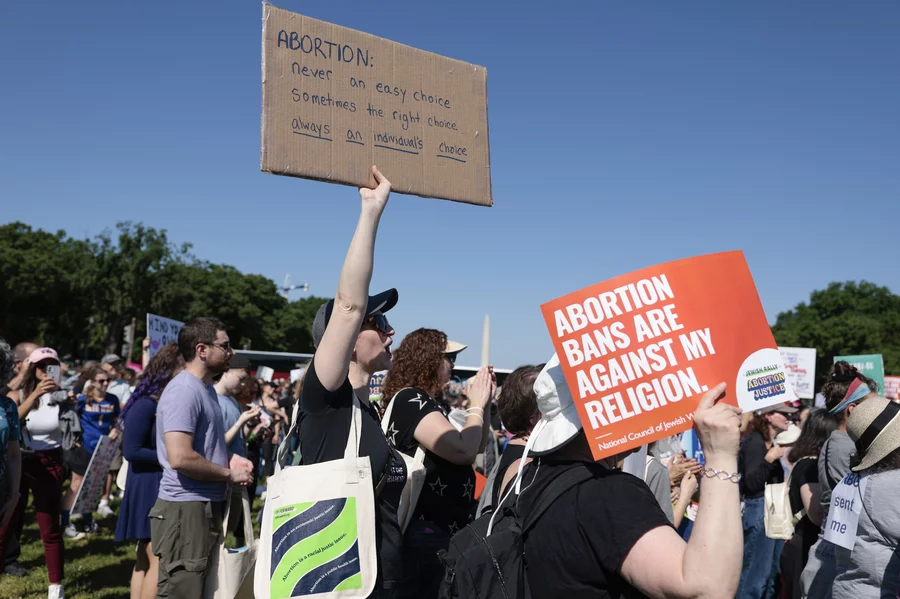 While some have celebrated justices' decision striking down Roe v. Wade as a win for religious freedom, some religious Jews say prohibitions on abortion violate their religious beliefs.
Interpretations vary across Judaism, but some religious Jews believe that a fetus is part of the parent's body and that a baby is only considered a person once it takes its first breath.
According to the Women's Rabbinic Network, some of the religion's most sacred texts — the Torah, the Mishnah and the Talmud — view a fetus as a soul only once it's born.
"Therefore, forcing someone to carry a pregnancy that they do not want or that endangers their life is a violation of Jewish law because it prioritizes a fetus over the living adult who is pregnant," the group said in a statement.
"This must be understood as a violation of the United States Constitution which guarantees our freedom to practice our religion and also our freedom from the dictates of other religions," it added.