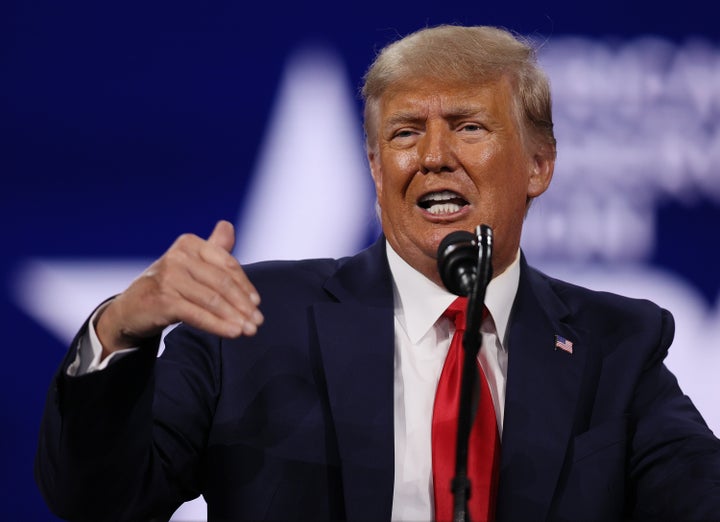 After years of claiming he was so rich he didn't need anyone else's money for his political campaigns,
Donald Trump
is officially asking small-dollar donors ― many of them lower income and older ― to send him cash, potentially hurting the
Republican Party
's small-dollar program.
The request was tucked in near the end of his first public appearance since leaving the presidency Jan. 20, a 90-minute speech Sunday that largely recycled his oft-repeated lies about the November election and his record in office.
"There's only one way to contribute to our efforts, to elect 'America first' Republican conservatives. And in turn, to make America great again. And that's through Save America PAC and Donald J Trump dot com," he told his Conservative Political Action Conference audience.
One Trump adviser said that single request resulted in "millions of dollars" coming in to Trump's new political committee and predicted it would eat into the Republican National Committee's efforts to raise money from those donors.