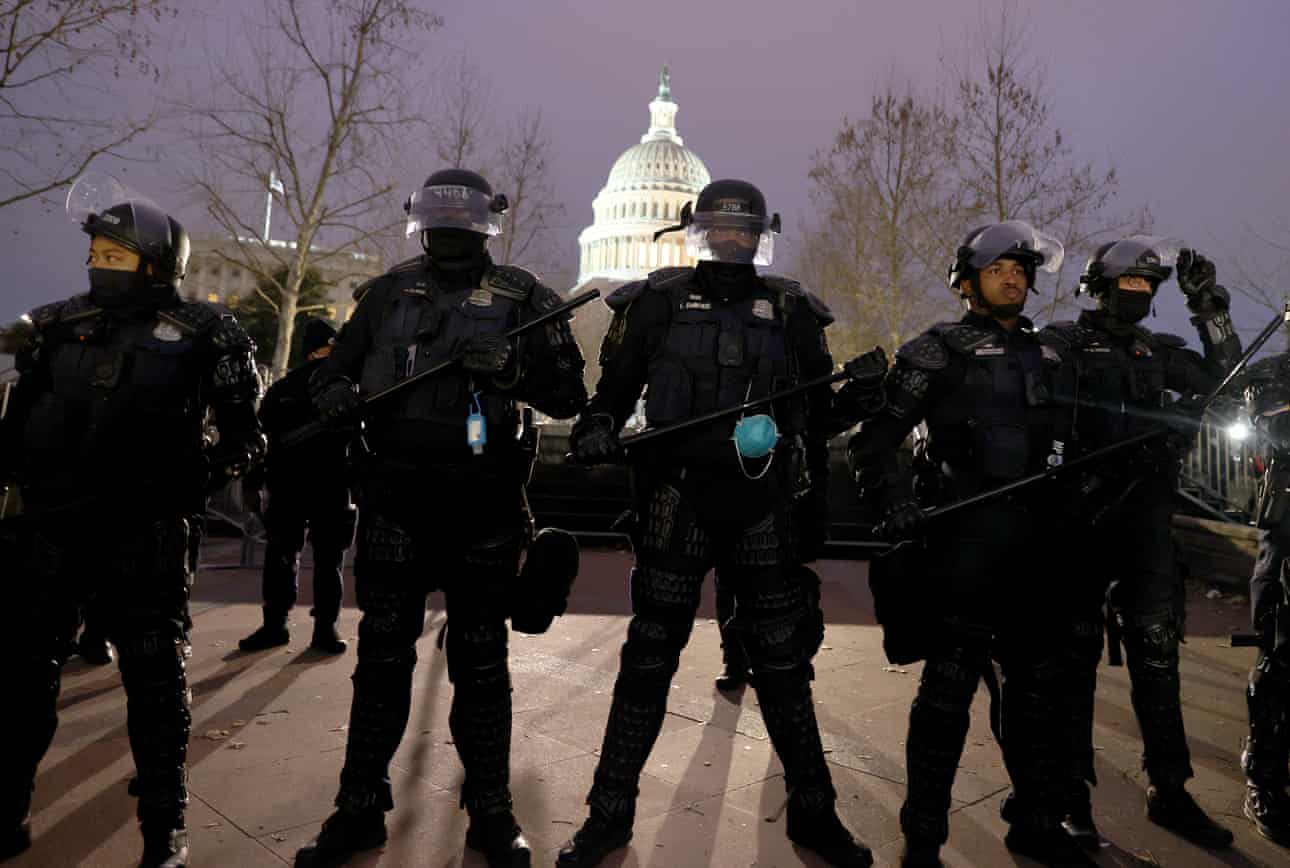 For years, domestic terrorism researchers have warned that there are police departments in every region of America counting white supremacist extremists and neo-Nazi sympathizers among their ranks.
To these experts, and the activists who have been targeted by law enforcement officers in past years, it came as no surprise that police officers were part of the mob that stormed the US Capitol on 6 January. In fact, the acceptance of far-right beliefs among law enforcement, they say, helped lay the groundwork for the extraordinary attacks in the American capital.
"I've been trying to ring the alarm since before Donald Trump was elected," said Cedric O'Bannon, a journalist and activist who was stabbed at a 2016 neo-Nazi rally in Sacramento and was later targeted by the investigating officer. "It's nothing new. We've seen it getting worse and worse. The law enforcement collusion with white nationalists is clear," he said.