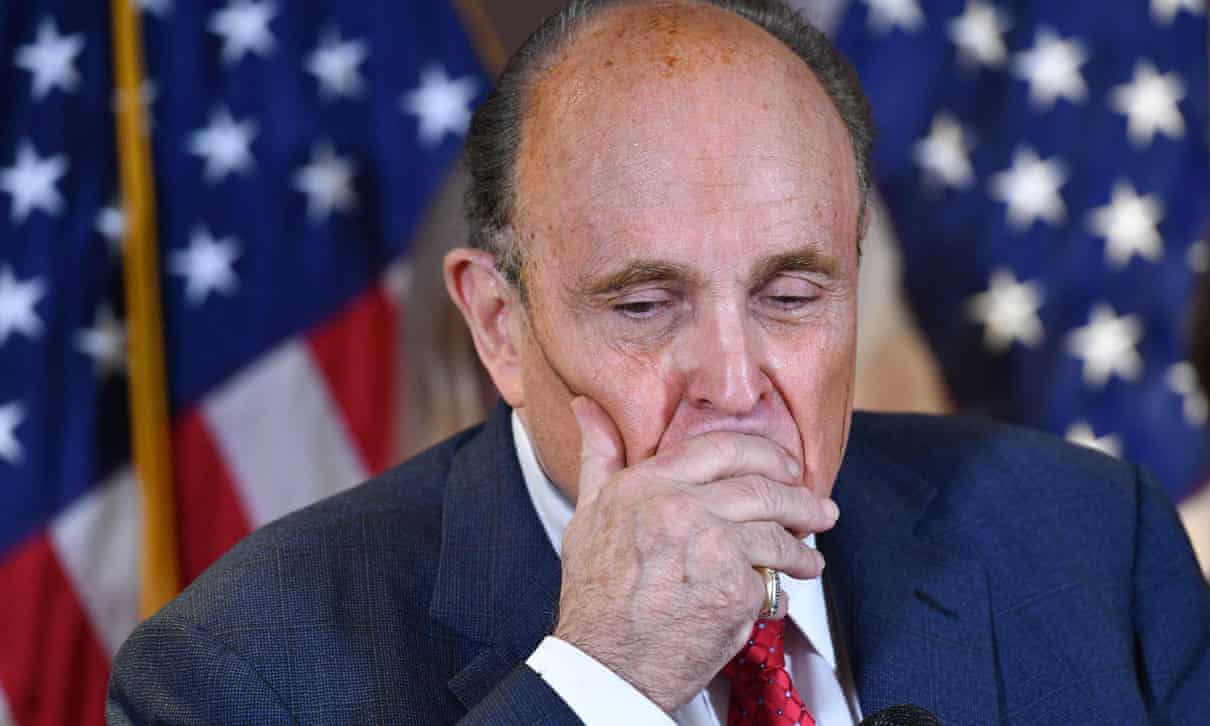 Donald Trump has fallen out with his personal lawyer, Rudy Giuliani, and is refusing to pay the former New York mayor's legal bills, it was reported, with the president feeling abandoned and frustrated during his last days in office.
Giuliani played a key role in Trump's failed attempts to overturn the results of November's presidential election through the courts. The lawyer mounted numerous spurious legal challenges, travelling to swing states won by Joe Biden, and spread false claims the vote was rigged.
According to the Washington Post, relations between Trump and Giuliani have dramatically cooled. Trump has instructed his aides not to pay Giuliani's outstanding fees. The president is reportedly offended by Giuliani's demand for $20,000 a day – a figure the lawyer denies, but which is apparently in writing. White House officials have even been told not to put through any of Giuliani's calls.