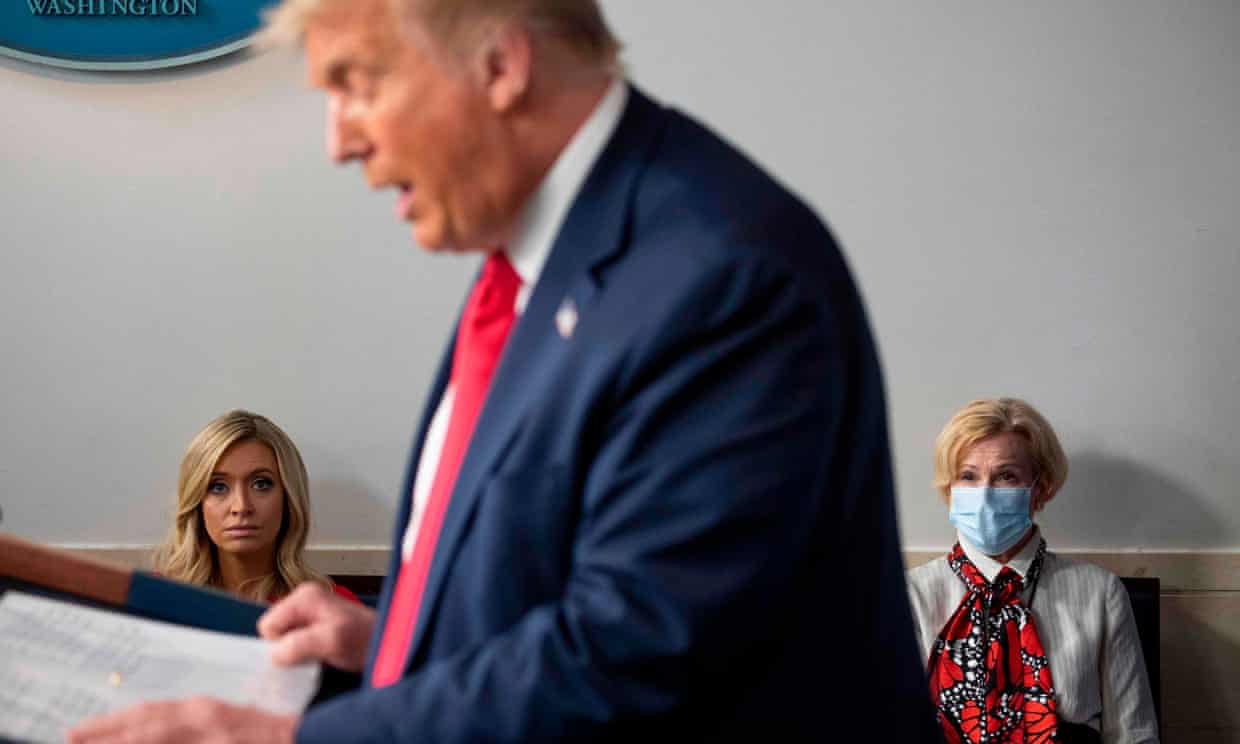 Donald Trump publicly rebuked a second member of the White House coronavirus taskforce on Monday morning, calling Deborah Birx's assessment of Covid-19's spread "pathetic" in a tweet.
Birx warned on Sunday that the coronavirus was entering a new phase in the US and infections were now "extraordinarily widespread" across the country, instead of clustering mainly in a clutch of states and big cities.
That same day, the House speaker, Nancy Pelosi, was critical of Birx in an interview with ABC's This Week.
The US has the world's largest number of cases at 4.6m, or one-quarter of the global total, and 154,361 deaths. Black, Latino and Native communities are experiencing a disproportionate number of deaths, according to the Centers for Disease Control and Prevention.