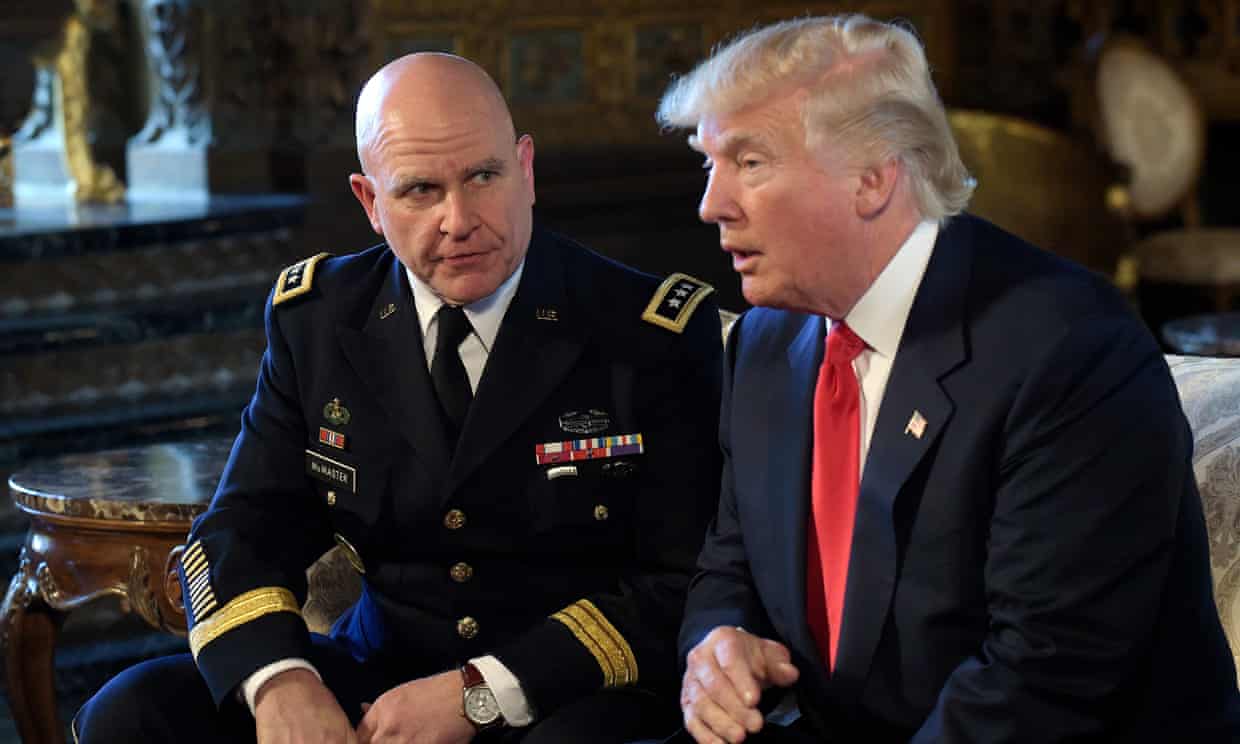 Donald Trump is
trying to stop the publication of a book
by his third national security adviser, John Bolton, but he will soon have to contend with a volume published by his second.
Lt Gen HR McMaster will publish Battlegrounds: The Fight to Defend the Free World, on 28 April.
Bolton's book, The Room Where It Happened, is reported to contain details of events central to the president's impeachment over his approaches to Ukraine, which he survived after acquittal in the Senate.
It is due for publication in March but Trump is reportedly trying to block it until at least after November's election.
McMaster has long been known to be writing a book but it has not been expected to be a memoir of the tell-all kind which has plagued the Trump White House.