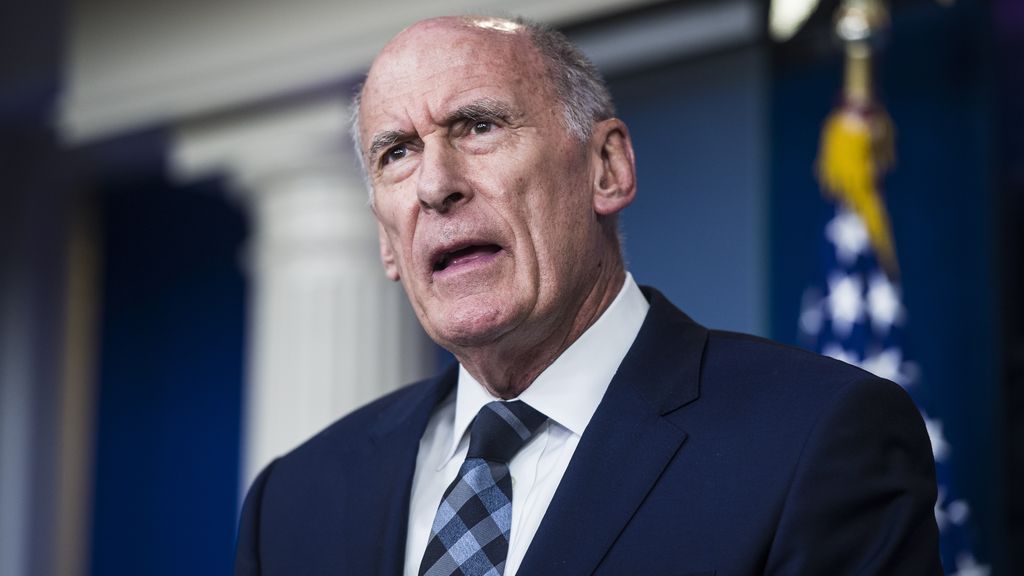 President Trump has told confidants he's eager to remove Dan Coats as director of national intelligence, according to five sources who have discussed the matter directly with the president.
The state of play: Trump hasn't told our sources when he plans to make a move, but they say his discussions on the topic have been occurring for months — often unprompted — and the president has mentioned potential replacements since at least February. A source who spoke to Trump about Coats a week ago said the president gave them the impression that the move would happen "sooner rather than later."
The director of national intelligence serves as an overseer of the U.S. intelligence community and a close adviser to the president and National Security Council, producing each day's top-secret Presidential Daily Brief.
A source with direct knowledge told me that Trump has privately said he thinks the Office of the Director of National Intelligence represents an unnecessary bureaucratic layer and that he would like to get rid of it. He has been told that eliminating the ODNI is not politically possible, but still would like to "downsize" the office, the source said.