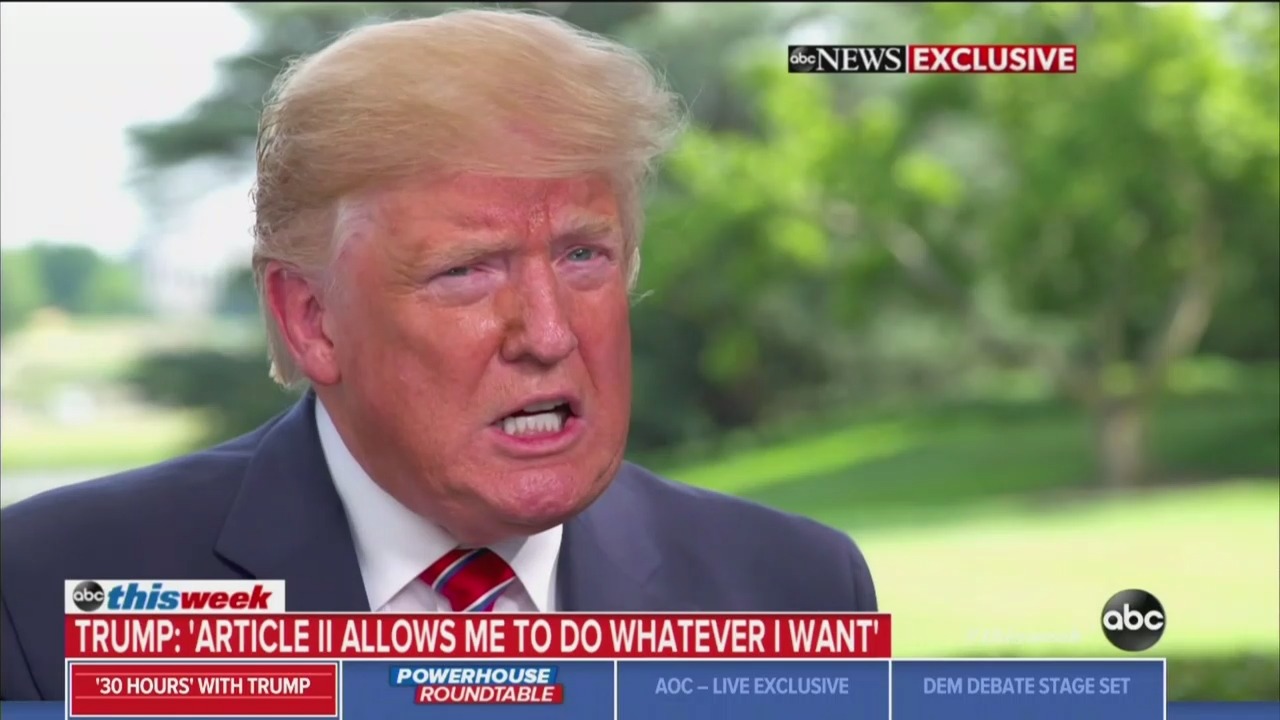 President Donald Trump dodged a question on whether it was legal for a president to obstruct justice, saying instead that a president "can run the country" in a new portion of his ABC News interview that aired on Sunday.
During a pre-taped one-on-one interview with ABC News reporter George Stephanopoulos, Trump argued that "a lot of great lawyers" agree that Article 2 of the Constitution means that the President can't obstruct justice.
"So a president can't obstruct justice?" Stephanopoulos asked.
"A president can run the country," Trump responded. "And that's what happened, George. I run the country and I run it well."