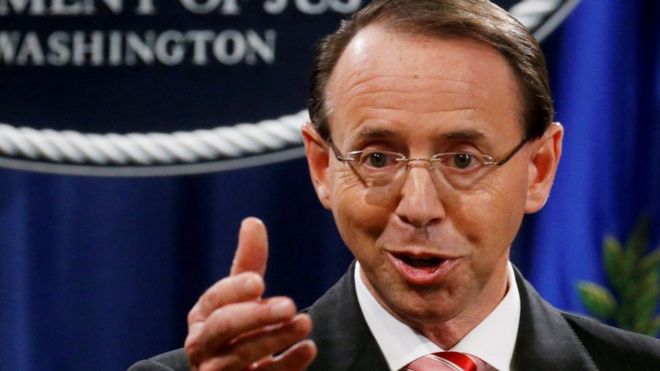 Rod Rosenstein, the US deputy attorney general who oversaw the inquiry into alleged Russian meddling, is to step down by mid-March, US media say.
Reports emerged last month that Mr Rosenstein planned to quit once incoming Attorney General William Barr took over.
Mr Barr's appointment was confirmed by the Senate last week.
Mr Rosenstein has frequently been the target of President Donald Trump's criticism.