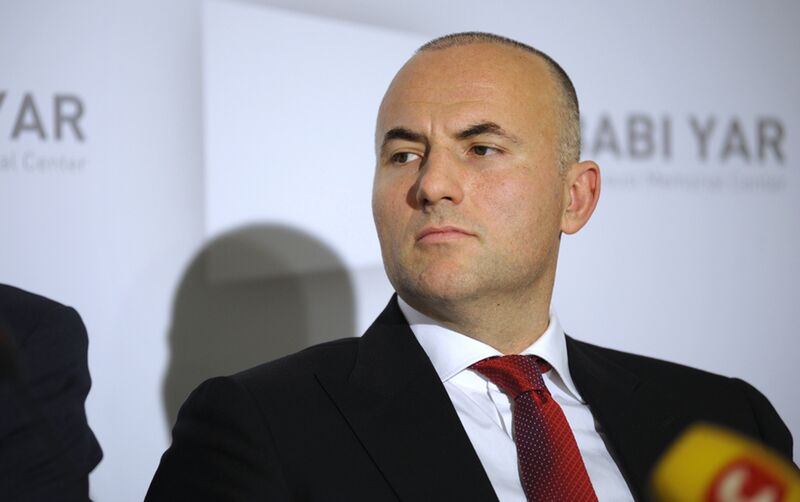 Donald Trump
's dream of putting his name on a tower in Moscow came with a hefty price tag: $20 million.
Trump demanded that non-negotiable fee in 2006 from a Ukrainian-Russian named Pavel Fuks, who made his fortune in oil trading, banking and real estate development. Fuks, who says he's been barred from entering the U.S. and is embroiled in a dispute over money he spent to attend Trump inaugural events, spoke about the early Moscow negotiations in an interview with Bloomberg News in a Kiev office with a team of armed security guards stationed outside.
Fuks said he hosted Trump's children, Ivanka and Donald Trump Jr., in Moscow in 2006 to discuss the project after meeting with the elder Trump several times in the U.S. By his account, Fuks offered to pay Trump $10 million in installments, but Trump demanded $20 million up front for the right to use the Trump name on a Moscow development.