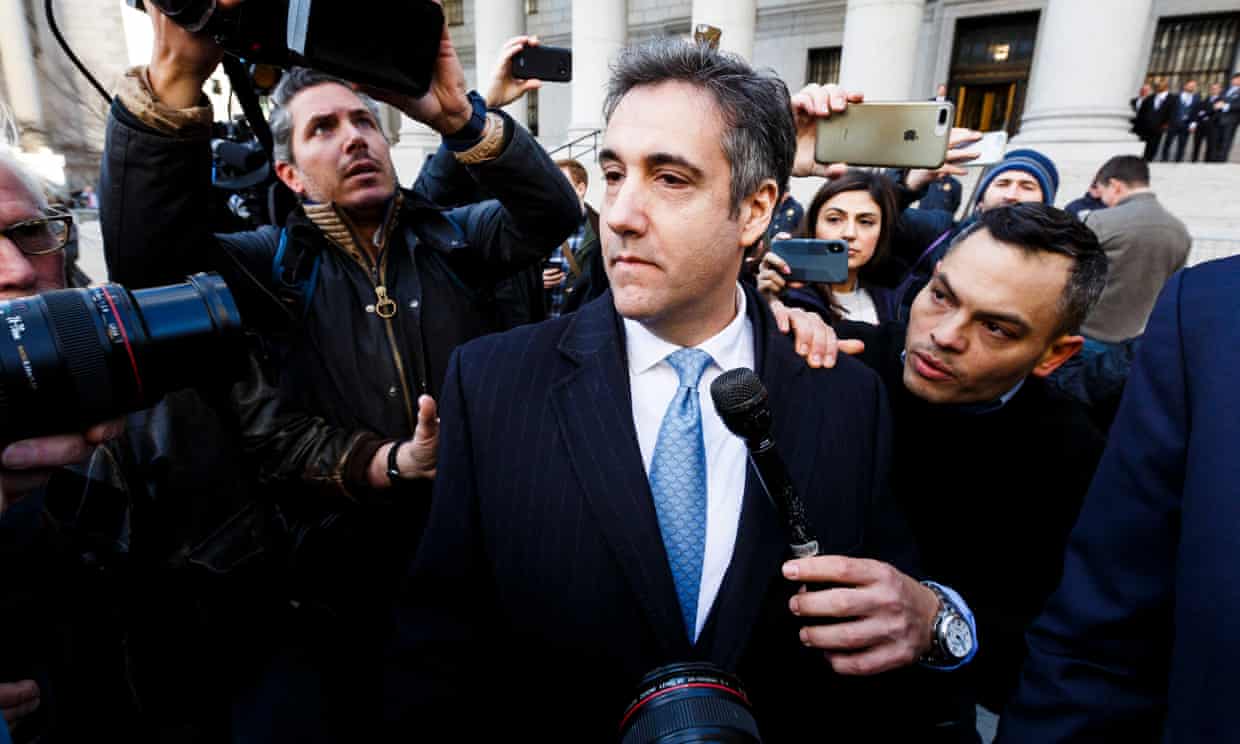 One of Donald Trump's closest advisers spoke with a Russian offering help from Moscow and a meeting with the Russian president, Vladimir Putin, during the 2016 election campaign, the special counsel Robert Mueller revealed on Friday.
Michael Cohen had the conversation among other "contacts with Russian interests" while the Kremlin was interfering in the campaign to help Trump, Mueller said, as prosecutors argued Cohen should receive a prison sentence of about four years.
Cohen, who was Trump's personal lawyer and legal fixer, also told investigators he made efforts to contact the Russian government to propose a meeting between Trump and Putin in New York in September 2015, after discussing this with Trump.