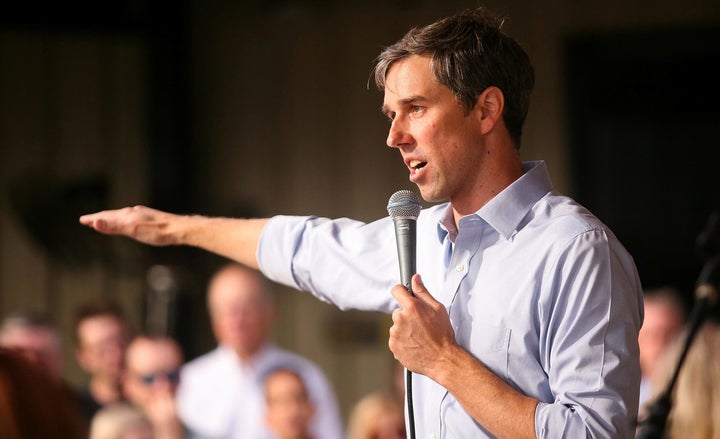 After a long history of endorsing Republican candidates, the Houston Chronicle is shifting gears to throw its support behind Rep. Beto O'Rourke, the Democrat challenging GOP Sen. Ted Cruz in the midterm elections.
"With eyes clear but certainly not starry, we enthusiastically endorse Beto O'Rourke for U.S. Senate," the paper's editorial board wrote on Friday. "The West Texas congressman's command of issues that matter to this state, his unaffected eloquence and his eagerness to reach out to all Texans make him one of the most impressive candidates this editorial board has encountered in many years."
The Chronicle noted that O'Rourke faces difficult odds. The last time Texas elected a Democrat to the Senate was in 1988.
But the race has been closer than expected for red Texas. Polling in the months leading up to the November election has shown O'Rourke and Cruz virtually neck-and-neck. O'Rourke's campaign has raised more than $38 million, triple what Cruz's team has collected.