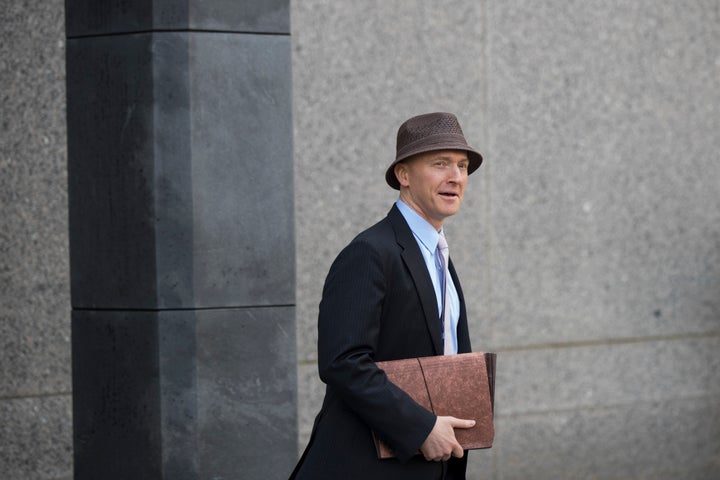 The
Justice Department
has succeeded, for the moment, in convincing President
Donald Trump
to hold off on declassifying secret documents related to the ongoing criminal investigation into Russian interference in the 2016 election.
The White House said earlier this week that Trump had ordered the Justice Department to immediately declassify certain previously redacted portions of a Foreign Intelligence Surveillance Act application regarding Carter Page, a former Trump campaign adviser who was monitored by the government during the 2016 campaign.
Releasing the classified documents would have marked an extraordinary intervention into the Russia investigation, which has been led by special counsel Robert Mueller since May 2017.
But Trump walked things back in a series of tweets on Friday morning, saying that the Justice Department indicated during a meeting that releasing the documents "may have a perceived negative impact on the Russia probe." Instead, he said, the Justice Department's inspector general had "been asked to review these documents on an expedited basis." Trump said he could "always declassify if it proves necessary."