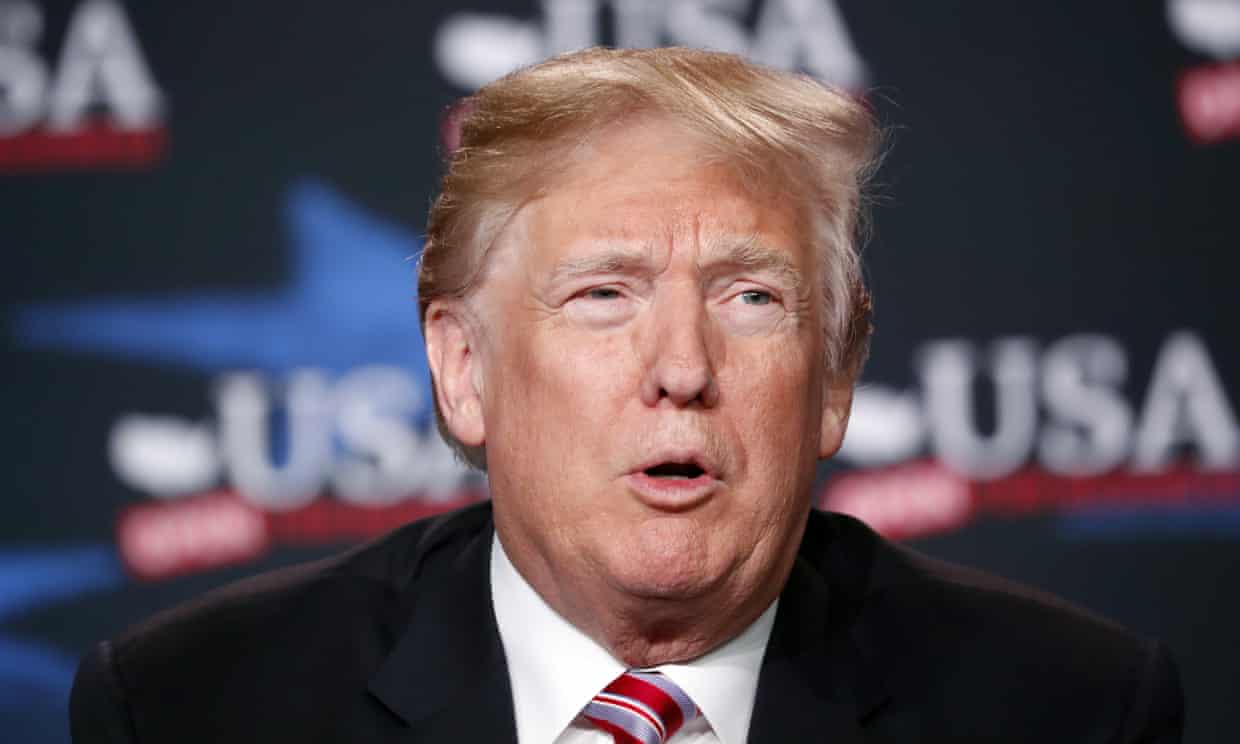 Donald Trump's US businesses have raked in $15.1m in revenue from political groups and federal agencies since he began his run for the presidency, according to a report released on Monday.
For the report, titled The Art of the (Self) Deal: Political and Taxpayer Spending at Trump's Properties, Public Citizen, a Washington-based nonprofit, analyzed all the available records of political and federal taxpayer spending at Trump businesses.
The report concludes that Trump, his campaign and Republican political committees have diverted millions of dollars to the president's businesses – spending money on his airplanes, at his hotels, golf courses and restaurants, and even buying his Trump-branded bottled water.