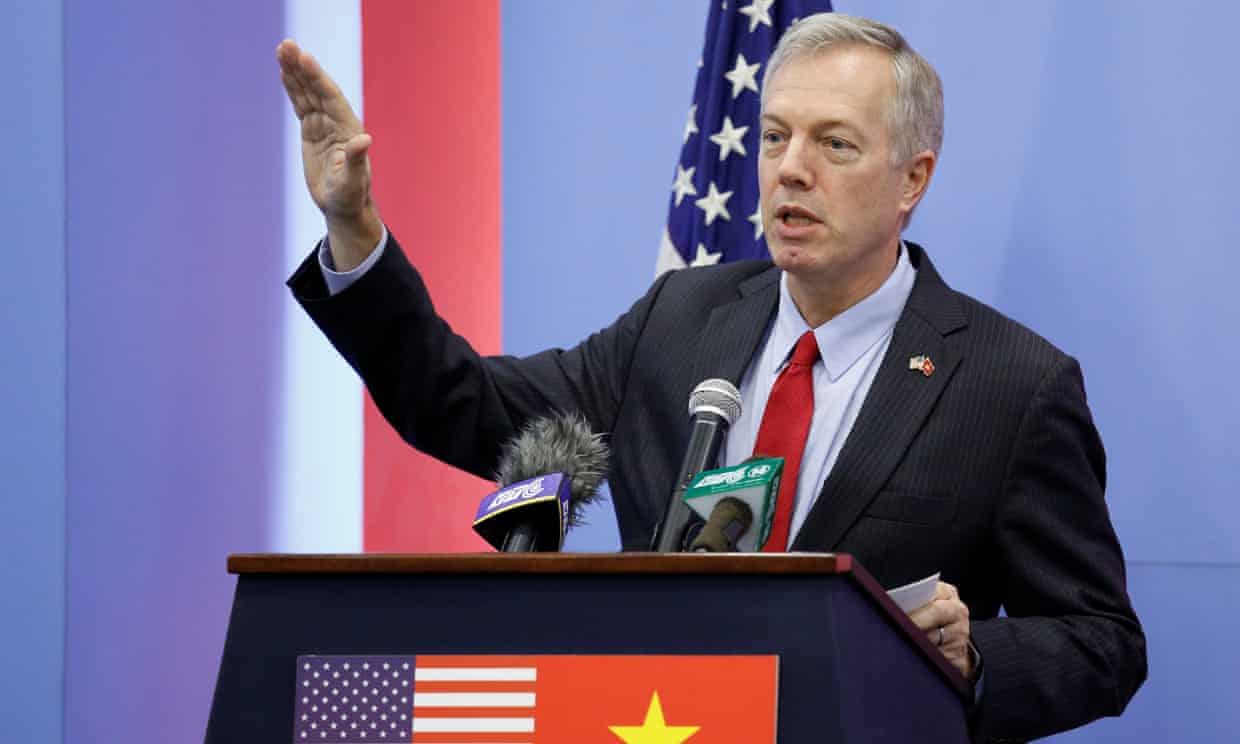 The former US ambassador to Vietnam has said he resigned last year in opposition to a Trump administration plan to deport more than 8,000 Vietnamese people, most of whom are refugees.
Ted Osius, who worked in the US foreign services for 30 years, said the Trump administration asked him to press Vietnam's government to accept the deportees – who had mostly fled the country after the fall of Saigon in 1975.
"The majority targeted for deportation – sometimes for minor infractions – were war refugees who had sided with the United States, whose loyalty was to the flag of a nation that no longer exists," Osius wrote in an essay for the Foreign Service Journal this month.