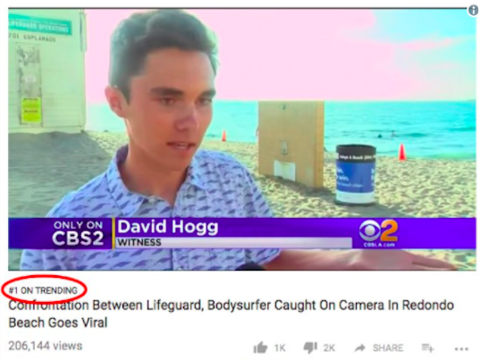 The difference came in the new video's description, where the uploader, who identified himself as "mike m" wrote, "DAVID HOGG THE ACTOR...."
Hogg, 17, has become the focus of a growing number of conspiracy theories in response to his media appearances following an attack at his Parkland, Florida, school that left 17 dead last week. He is among a number of Stoneman Douglas students calling for the government to act on gun control.
Some of the theories surrounding the student are a result of Hogg saying his father was an FBI agent; some began because people believe he and others have been coached by gun control advocates; and some are a result of people believing the students are paid "crisis actors."
It's the last of the three that the trending YouTube video played into, apparently to the delight of many of the video's commenters.