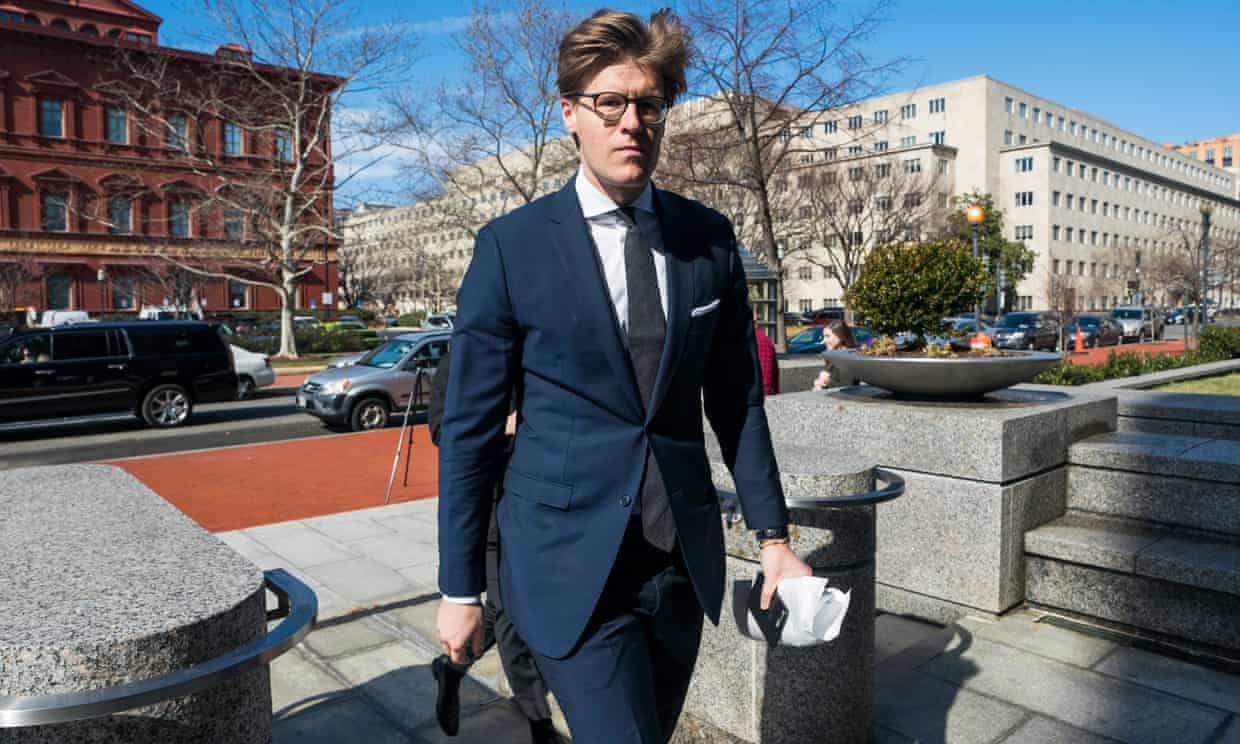 Prosecutors investigating possible collusion between the Trump election campaign and the Kremlin scored another victory on Tuesday after a lawyer who previously worked with Paul Manafort, Trump's former campaign manager, was charged with lying to the FBI.
Alex van der Zwaan, who is reportedly married to the daughter of a Russian-Ukrainian oligarch, was charged with making false statements in connection to work he did in Ukraine. According to court documents filed in Washington and made public on Tuesday, Van der Zwaan failed to produce a 2014 email exchange with an unidentified person – referred to as Person A – to the special counsel investigating the Trump campaign and its ties to Russia. He pleaded guilty in federal court in Washington on Tuesday afternoon.
The criminal indictment revealed that prosecutors may have evidence of an incriminating phone call between Van der Zwaan and Person A.
It is unclear how – if at all – the case against Van der Zwaan, who according to reports worked in the London office of the Skadden Arps law firm, is connected to the broader question of whether or not the Trump campaign conspired with the Kremlin. But the indictment against a relatively obscure figure who is not known to be connected to the president shows the wide-ranging nature of the continuing investigation being led by special counsel Robert Mueller.