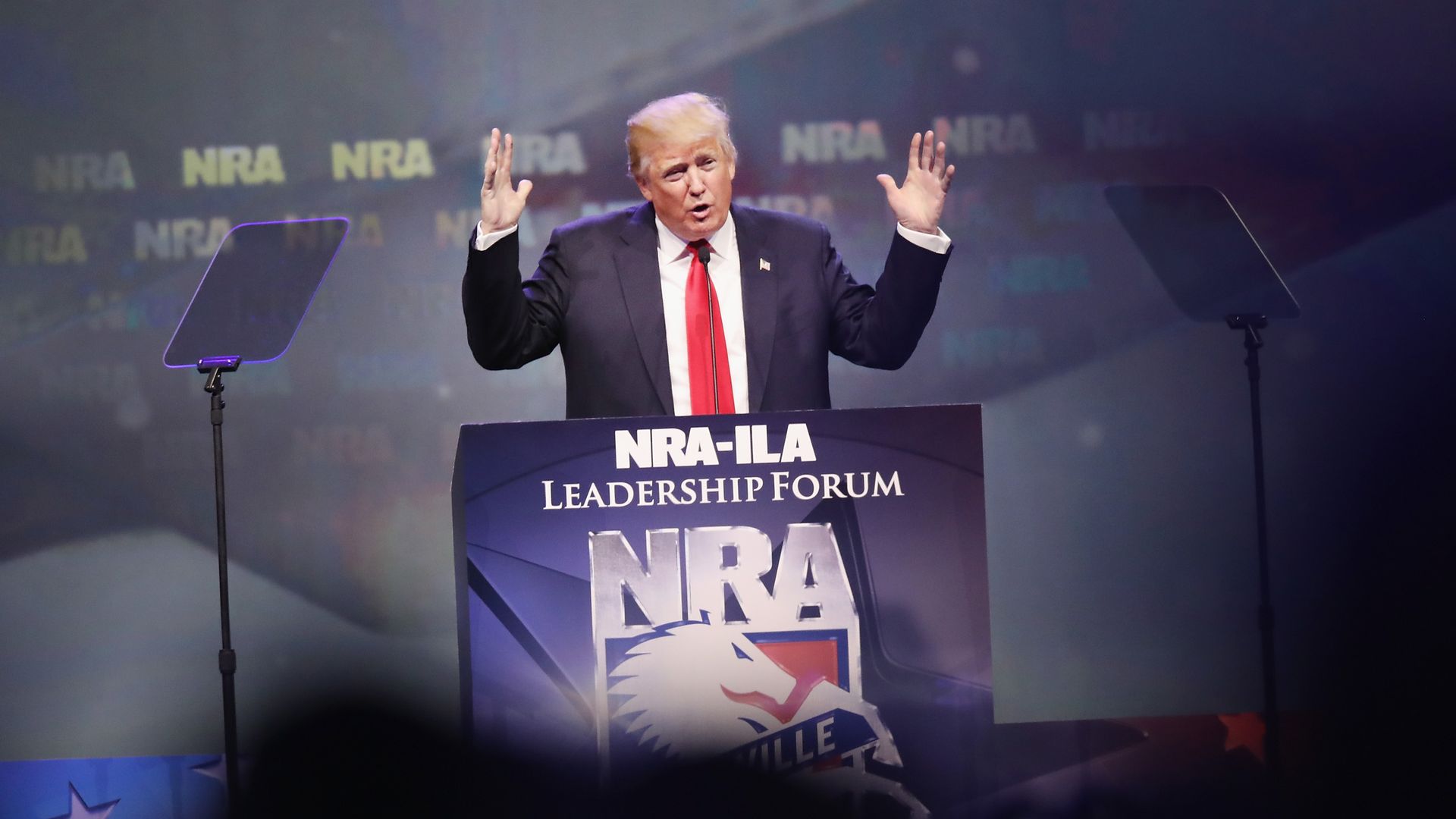 The FBI is reportedly investigating whether Russian money was funneled through the National Rifle Association to help Donald Trump become President.
Federal investigators are targeting Alexander Torshin, a deputy at Russia's central bank, who hosted a pair of dinners for a high profile NRA delegation in Moscow in 2015, McClatchy reported on Thursday.
Torshin then reportedly met with Donald Trump Jr. at the NRA's 2016 convention.
The gun lobbying group reported spending a record $55 million on the 2016 elections, $30 million of which went to supporting Trump's bid.