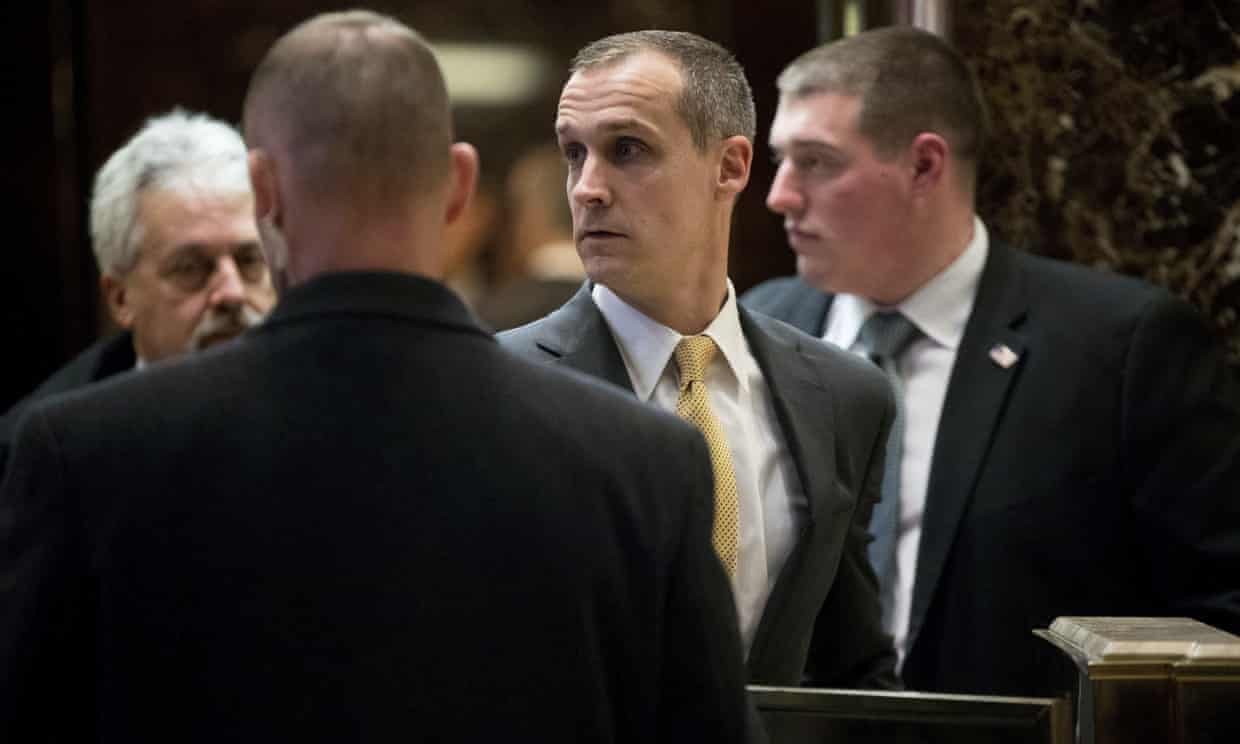 A singer and potential congressional candidate says she has filed a sexual assault complaint against Corey Lewandowski, Donald Trump's former campaign manager, for hitting her twice on her buttocks at a Washington gathering in November.
Joy Villa, a Trump backer who wore a Make America Great Again dress at the Grammys this year, said on Tuesday she planned to meet detectives in Washington next week.
In a phone interview from Tampa, Florida, Villa said she was initially reluctant to come forward because she was worried about any backlash. But she said she called Washington's metropolitan police department on Christmas Eve after a friend who witnessed the incident spoke about it publicly and others urged her to speak out.