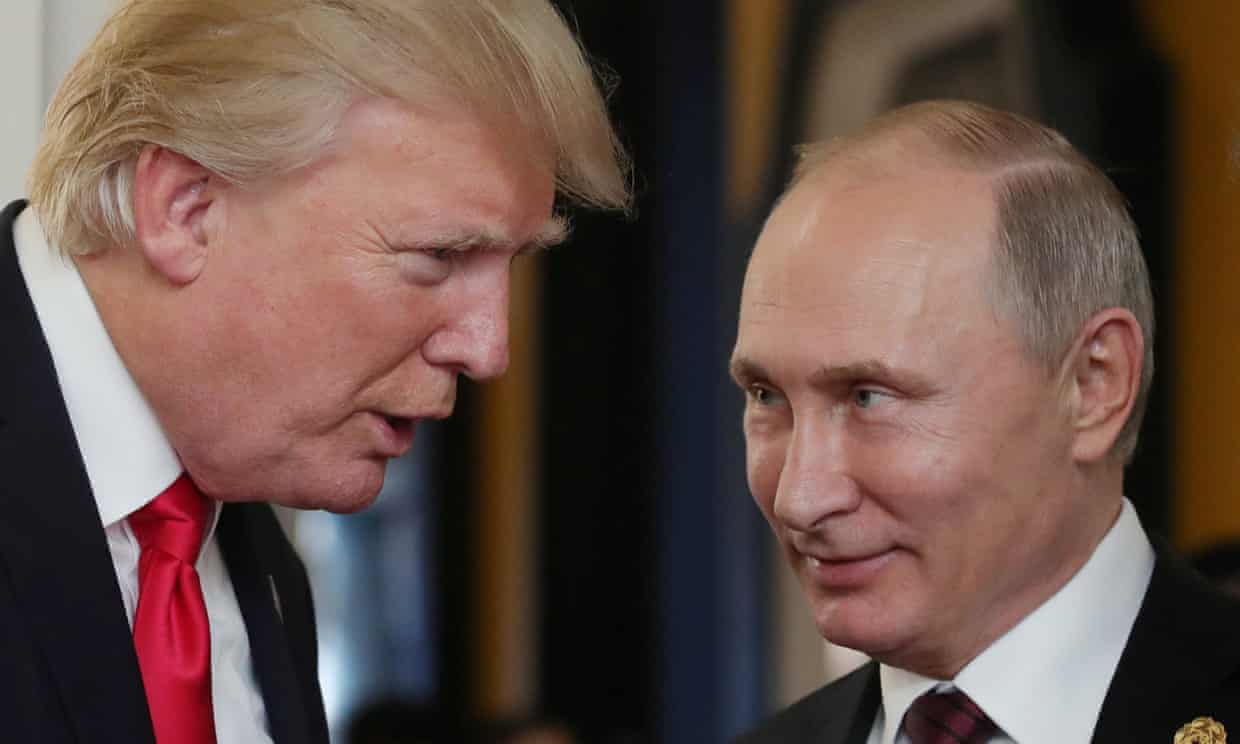 Donald Trump and Vladimir Putin spoke for the second time in four days on Sunday, the White House said, and agreed that a CIA tip which helped Russia prevent bombings in St Petersburg was "an example of the positive things that can occur when our countries work together".
The two leaders' first call this week was on Thursday, when Trump thanked Putin for his remarks "acknowledging America's strong economic performance", according to the White House. The two presidents also discussed ways to address North Korea's nuclear and ballistic weapons program.
Trump remains under severe domestic pressure as special counsel Robert Mueller continues his investigation into alleged collusion between Trump aides and Russian officials. US intelligence agencies have said Russia interfered with the 2016 election in order to help Trump win.
TVNL Comment:  The CIA works with Russian intel all the time.  Of course, El Trumpo will take credit for the work done by agencies he denigrates on a daily basis.