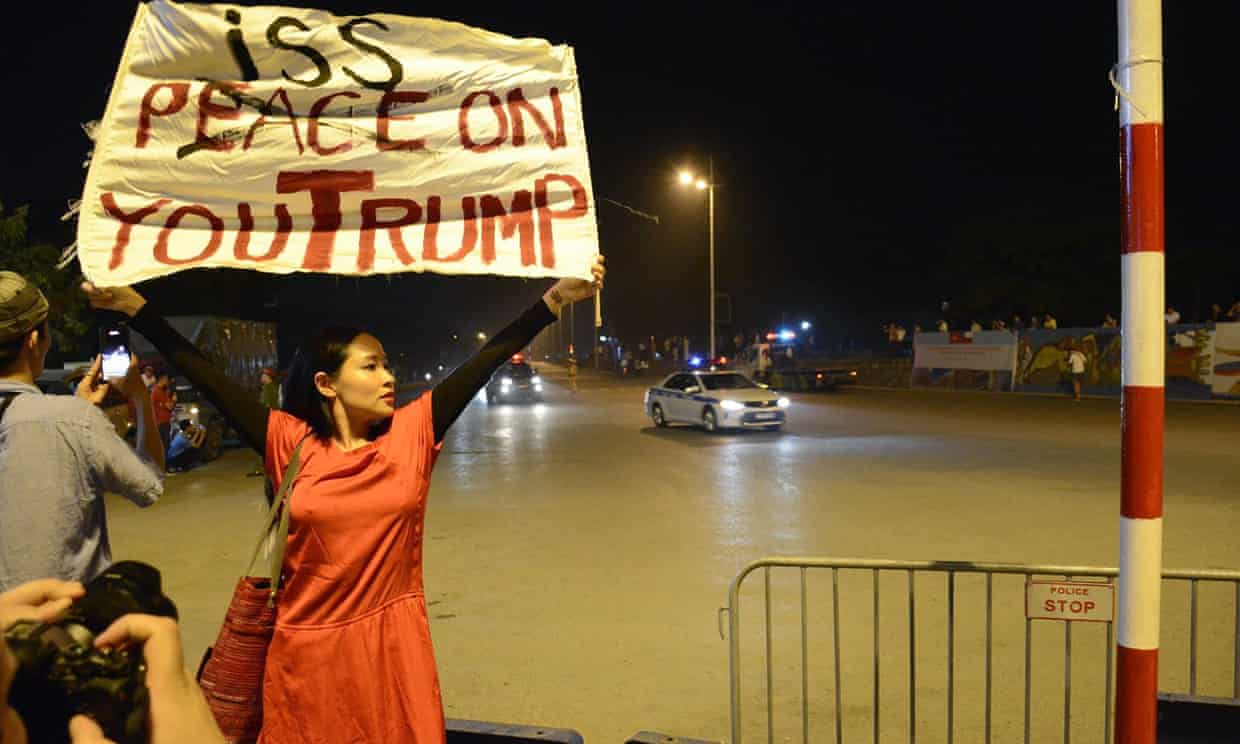 A Vietnamese musician and activist is being evicted from her home after protesting against the US president's visit to Hanoi by holding a sign saying "Piss on you Trump".
Mai Khoi and her Australian husband Benjamin Swanston were told to leave their apartment in the Vietnamese capital in the early hours of Sunday morning after she staged a demonstration along a route travelled by the US president's motorcade a few hours earlier.
As the black SUVs roared past, she unveiled a sign saying "Peace on you Trump", with the letters of the word 'peace' crossed out and replaced with the word "piss".
"I was just protesting the way any American would protest, I haven't done anything wrong," she said.
Khoi, a pro-democracy activist in a single-party communist state that bans dissent, is no stranger to trouble. She has been stalked, harassed, detained and has had her concerts raided.