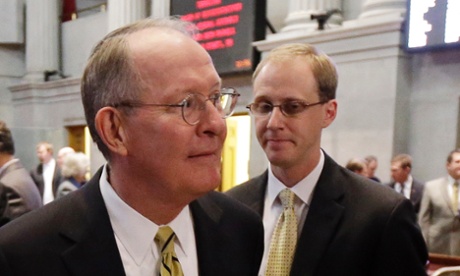 A former aide to US senator Lamar Alexander hanged himself in his parents' basement in Maryland, just weeks after his arrest on child pornography charges, officials said Friday.

Ryan Loskarn, 35, was pronounced dead at just after noon local time Thursday, said Bruce Goldfarb, a spokesman for the Maryland office of the chief medical examiner in Baltimore. He said the death was ruled a suicide.

Family members called police after finding Loskarn unresponsive in the basement where he had been living, the Carroll County sheriff's office said in a statement posted on its website.
Major Phillip Kasten of the sheriff's office said additional details may not be released until the investigation is finished. He said that could take several weeks

Loskarn had been allowed to live with his parents while awaiting trial on charges of possession and attempted distribution of child pornography. He was required to be electronically monitored.