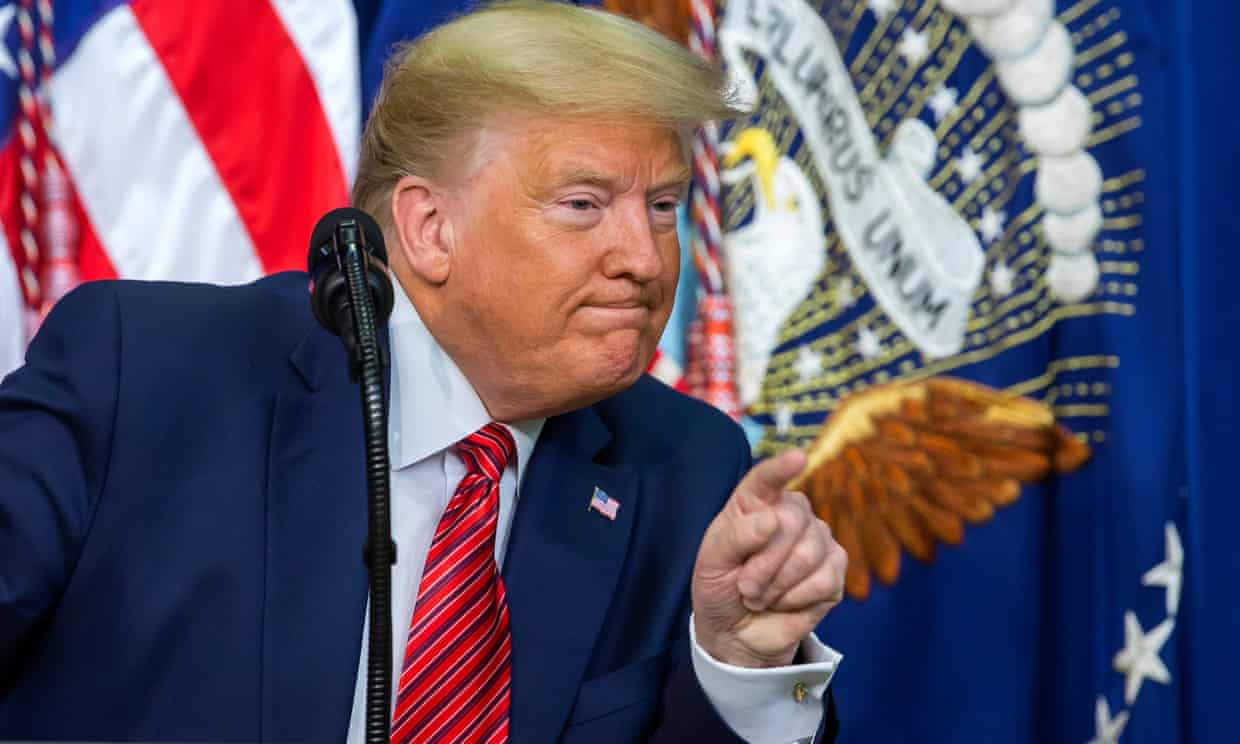 Retweeting a New York Times piece which quoted Ralph Waldo Emerson – shortly after retweeting footage of a small-town mayor inadvertently live-broadcasting a visit to the toilet, thereby mixing low culture with high – Donald Trump seemed to confirm on Saturday that his campaign for re-election will be fuelled by "grievance, persecution and resentment".
Quoting Times White House correspondent Peter Baker, Trump wrote: "Ralph Waldo Emerson seemed to foresee the lesson of the Senate Impeachment Trial of President Trump. 'When you strike at the King, Emerson famously said, 'you must kill him.'
"Mr Trump's foes struck at him but did not take him down. A triumphant Mr Trump emerges from the biggest test of his presidency emboldened, ready to claim exoneration, and take his case of grievance, persecution and resentment to the campaign trail."
TVNL Comment: Oh, Donald, you're not a king.  You're not even a prince.  You're barely a peasant.