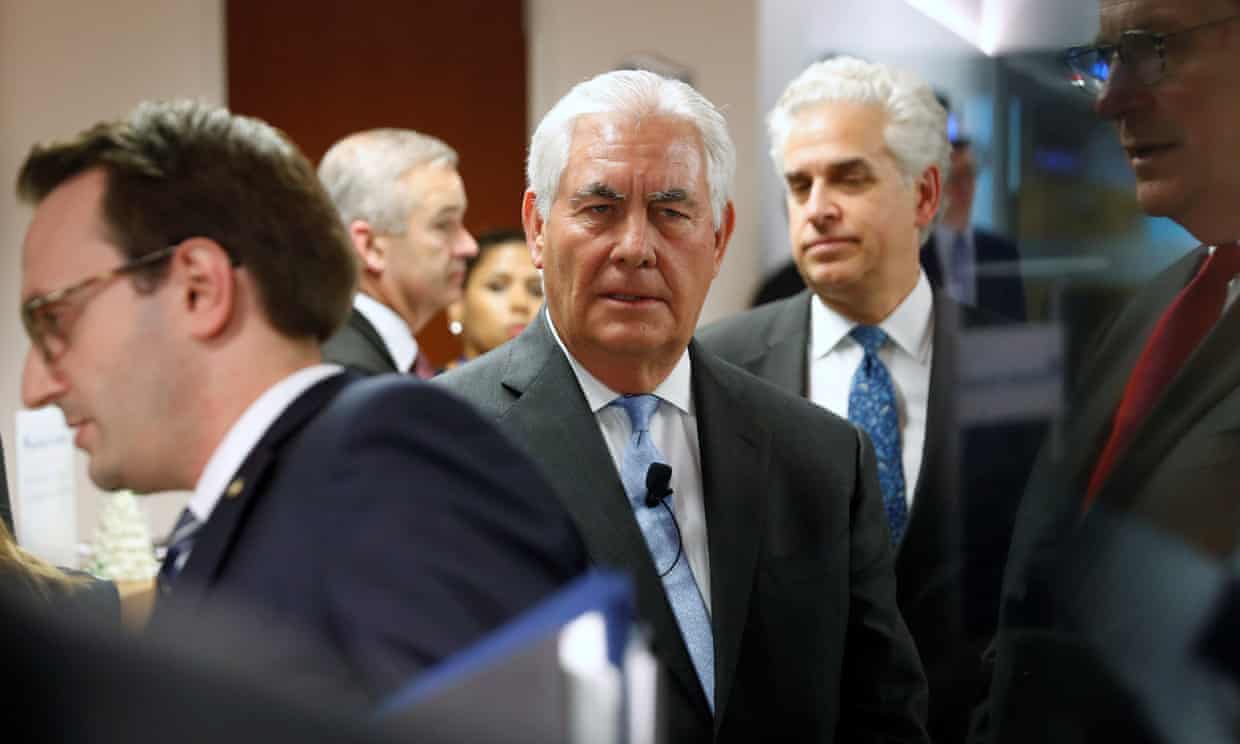 The White House has ruled out a dialogue with North Korea until it "fundamentally improves its behaviour", once again contradicting the secretary of state Rex Tillerson, who said on Tuesday the US was ready to begin direct talks without preconditions.
A statement given to Reuters by the National Security Council spokesman, saying "clearly right now is not the time" for talks, seemed to close the door on a diplomatic window only hours after it had been opened.
The mixed messages underlined the chaotic nature of Trump administration foreign policy, and raised new questions over how long Tillerson can stay in the administration that has persistently undercut him.
On Tuesday, Tillerson told an audience of foreign policy experts in Washington: "We've said from the diplomatic side we're ready to talk any time North Korea, would like to talk, and we're ready to have the first meeting without precondition."