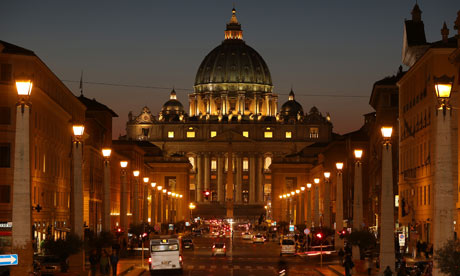 The hierarchy of Scotland's Catholic church was on the defensive again last night over claims that bishops knew of as many as 20 allegations of child sex abuse by priests in the 1980s and 90s, along with a separate revalation that the Vatican is currently considering the case of a Scottish priest accused of child sex abuse.

The claims about the 20 cases, which were made by an academic previously involved in advising the church on sexual abuse and how to respond to it, also came as a report suggested that Cardinal Keith O'Brien was summoned to Rome to answer charges of sexual impropriety as early as October last year.
O'Brien was forced to resign last month by Pope Benedict XVI, barely 36 hours after the Observer disclosed that three serving priests and one former priest were accusing him of "inappropriate acts" against them nearly 30 years ago.

While he made a dramatic admission last weekend that he was guilty of sexual misconduct throughout his career in the church, new questions about the handling of his case have now been raised by a report by the Catholic weekly, the Tablet, which claimed that he was called to Rome last year after a priest lodged an allegation with the Congregation for Bishops. A spokesperson for the Scottish Catholic church last said that he was unable to confirm the report as O'Brien is currently out of the country.