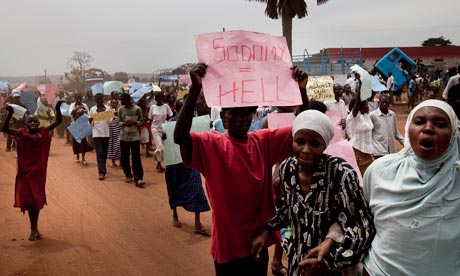 American religious organisations are expanding their operations across the continent, lobbying for conservative policies and laws and fanning homophobia, argues the Boston-based Political Research Associates (PRA).
The groups include the American Center for Law and Justice (ACLJ), founded by the televangelist Pat Robertson, which has established bases in Kenya and Zimbabwe.
Dr Kapya Kaoma, an Anglican priest from Zambia and author of the report, said rightwing Christian groups encourage perceptions that same-sex relations are "un-African" and imposed by the west, a view that is in fact based on the Bible that arrived with colonialism rather traditional African culture.
TVNL Comment: Christians promoting hate around the world...one of their most important missions.