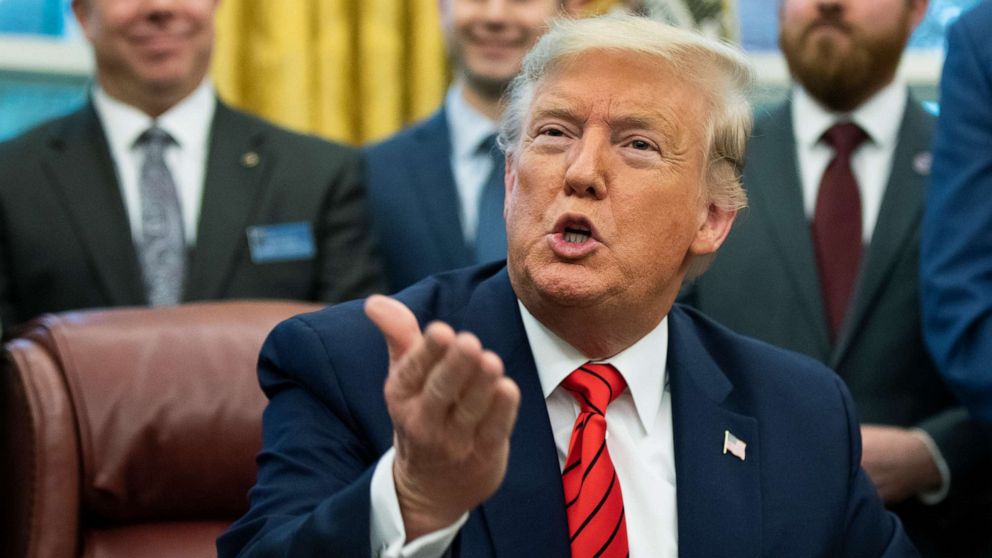 After President Donald Trump said Tuesday that he imagined the U.S. military will look into taking disciplinary actions against Lt. Col. Alex Vindman, after he was reassigned to the Army last week from the National Security Council, the Pentagon on Wednesday was not saying if the star witness in the Trump impeachment hearings will face any such action.
But a U.S. official told ABC News that neither the Army nor the Defense Department is investigating Vindman.
"That's going to be up to the military. We'll have to see, but if you look at what happened I mean, they're going to certainly I would imagine take a look at that," Trump had said on Tuesday.
TVNL Comment:  Dream on big baby president.  Should Lt. Col Vindman have lied under oath or refuse a Congressional subpoena? That's what Trump believes in his fantasy life where everyone is loyal to him.