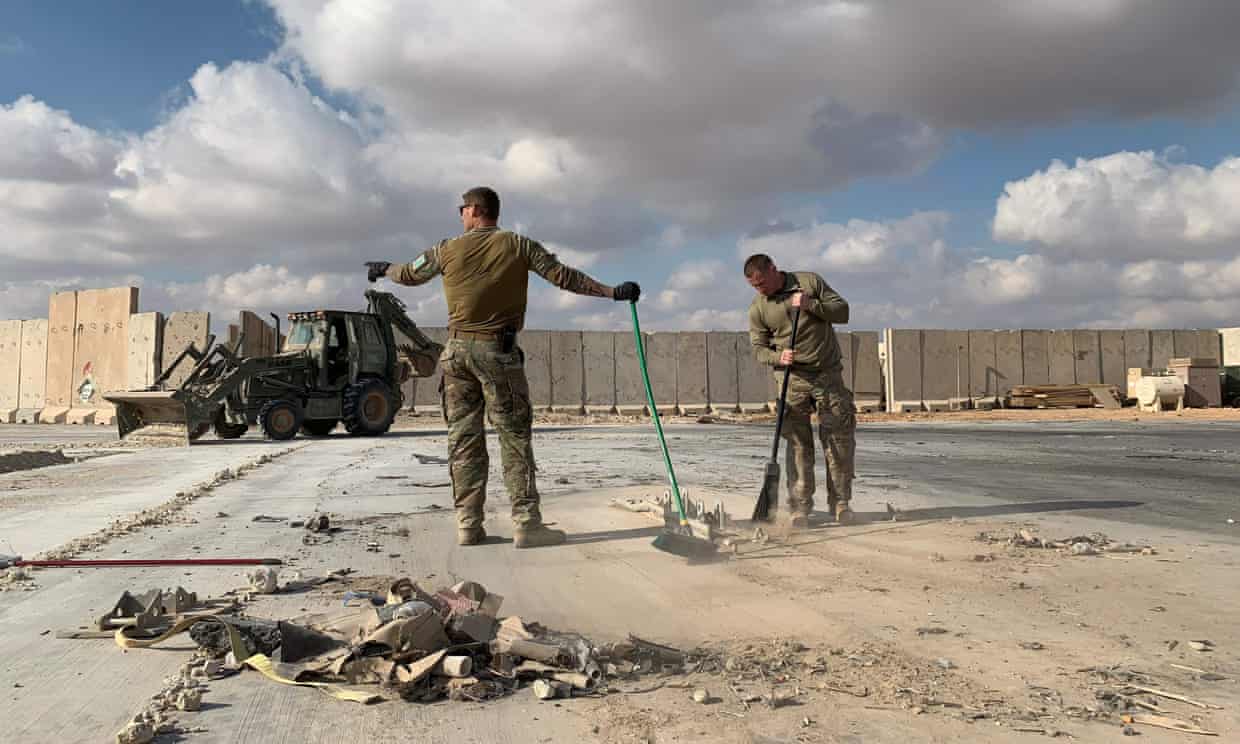 The number of US service members diagnosed with traumatic brain injury (TBI) stemming from Iran's missile attack on a base in Iraq last month has shot up to more than 100, the Pentagon said Monday.
The department said 109 military members had been treated for mild TBI, a significant increase over the 64 reported a little over a week ago.
The number of injuries has been steadily increasing since the Pentagon began releasing data on the injuries about a week after the 8 January attack at al-Asad airbase in Iraq.
Pentagon officials have warned that the number will continue to change.
The department said 76 of the service members have returned to duty, while 26 are in Germany or the United States for treatment, and another seven are on their way from Iraq to Germany for evaluation and treatment.