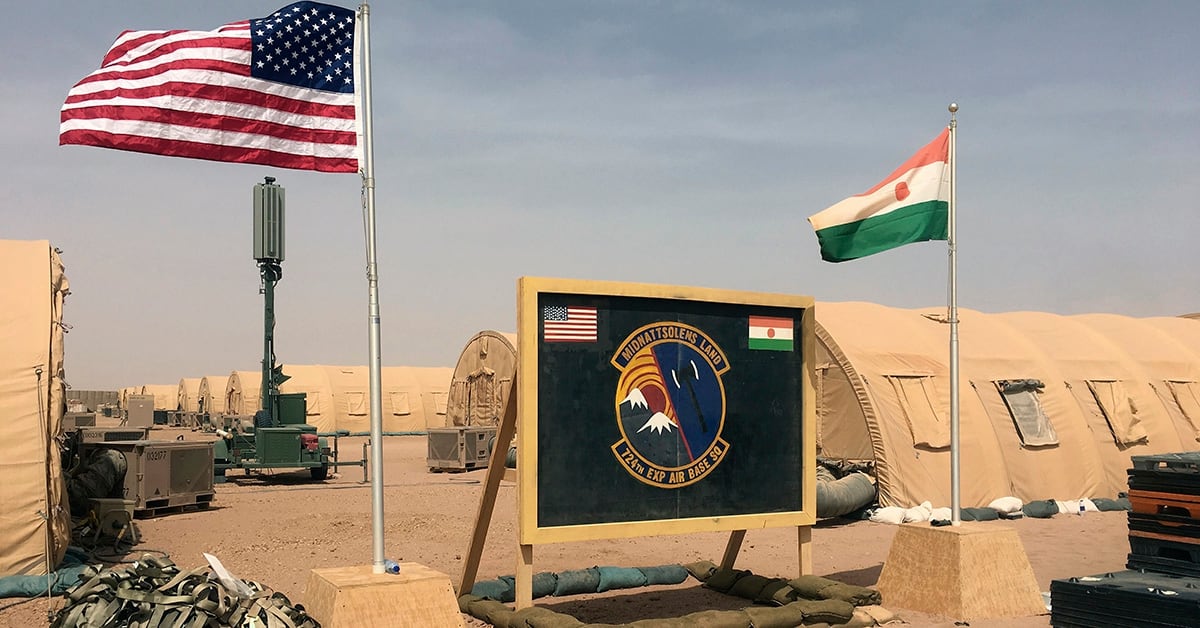 U.S. troops in Africa have focused on defeating Islamic State and al-Qaida-linked militants such as al-Shabab. But several hundred U.S. troops in Niger, Chad and Mali are most likely to be pulled from the region as part of the Pentagon's plan, the New York Times reports, citing officials familiar with the internal discussions.
In particular, reduction options on the table include vacating Nigerien Air Base 201, which just became operational in November and cost $110 million. U.S. Africa Command announced last month that intelligence, surveillance and reconnaissance operations previously conducted out of a base in Niamey, Niger, are now being conducted out of Nigerien Air Base 201 in Agadez.
TVNL Comment: Another insane move by a President who knows nothing about protecting us and the world from our enemies.