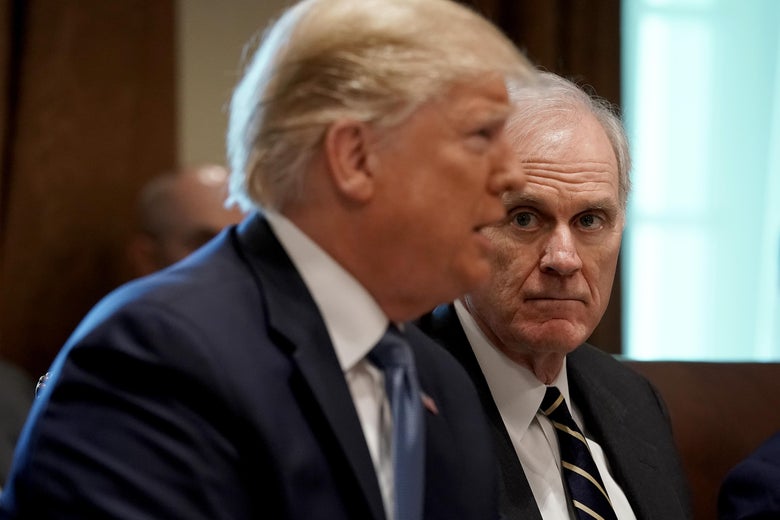 Former Navy Secretary Richard Spencer, who was fired last weekend, harshly criticized President Donald Trump in an op-ed piece, blasting the commander in chief for getting involved in a case involving a Navy SEAL who had been accused of war crimes.
Writing in the Washington Post, Spencer detailed just how much Trump tried to get involved in the review of Chief Petty Officer Edward Gallagher "almost from the start" and then at every stage of the process, which was highly unusual.
"This was a shocking and unprecedented intervention in a low-level review," Spencer wrote. "It was also a reminder that the president has very little understanding of what it means to be in the military, to fight ethically or to be governed by a uniform set of rules and practices." Before the trial against Gallagher began, Trump got involved twice.
Both times he called on Spencer to remove Gallagher from the Navy brig where he was being detained. Spencer tried to push back but Trump eventually ordered the transfer. "I came to believe that Trump's interest in the case stemmed partly from the way the defendant's lawyers and others had worked to keep it front and center in the media," Spencer wrote.