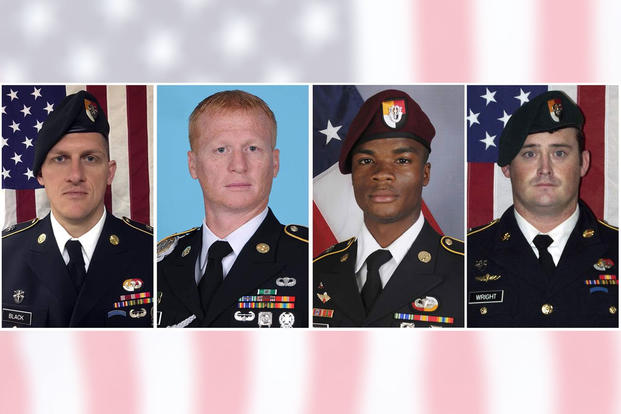 The Pentagon is releasing Thursday a redacted version of the lengthy Niger ambush investigation that is expected to focus on the command and tactical decisions that led to the deaths of four members of the Army's Third Special Forces Group.
Defense Secretary Jim Mattis has said the Article 15-6 fact-finding investigation is thousands of pages long. Pentagon officials said the report would include an animated video of what happened on the joint patrol with Nigerien troops near the village of Tongo Tongo in northwestern Niger last Oct. 4.
The families of the fallen and members of Congress have already been briefed on the findings, which were expected to answer the lingering questions about how a patrol of 12 U.S. and approximately 30 Nigerien troops came to be overwhelmed by fighters from an offshoot of the Islamic State of Iraq and Syria.
In a briefing shortly after the ambush, Joint Chiefs Chairman Gen. Joseph Dunford said the mission had been expected to pose little risk.