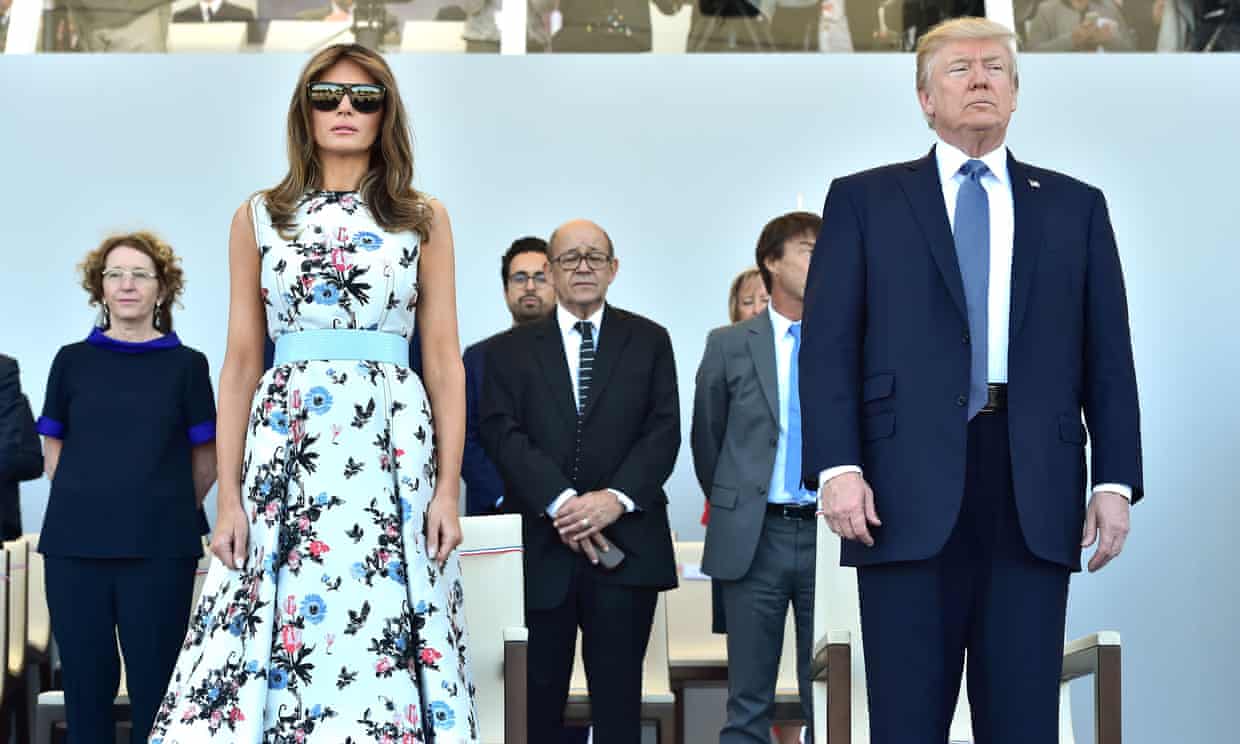 Donald Trump has ordered the Pentagon to plan a military parade that would see soldiers marching and tanks rolling down the streets of Washington, it was reported on Tuesday.
The move was instantly criticised, with one veterans' group comparing the president to "a wannabe banana republic strongman".
Trump is seeking a grand parade similar to the Bastille Day celebration in Paris, according to the Washington Post. He outlined the plan at a meeting at the Pentagon on 18 January that included defense secretary Jim Mattis and joint chiefs of staff chairman General Joseph Dunford, the paper said, citing an unnamed military official.
TVNL Comment: The Draft-Dodger-in-Chief wants a parade.  What irony.  What a sad joke. What a colossal waste of money.  Ego above all.