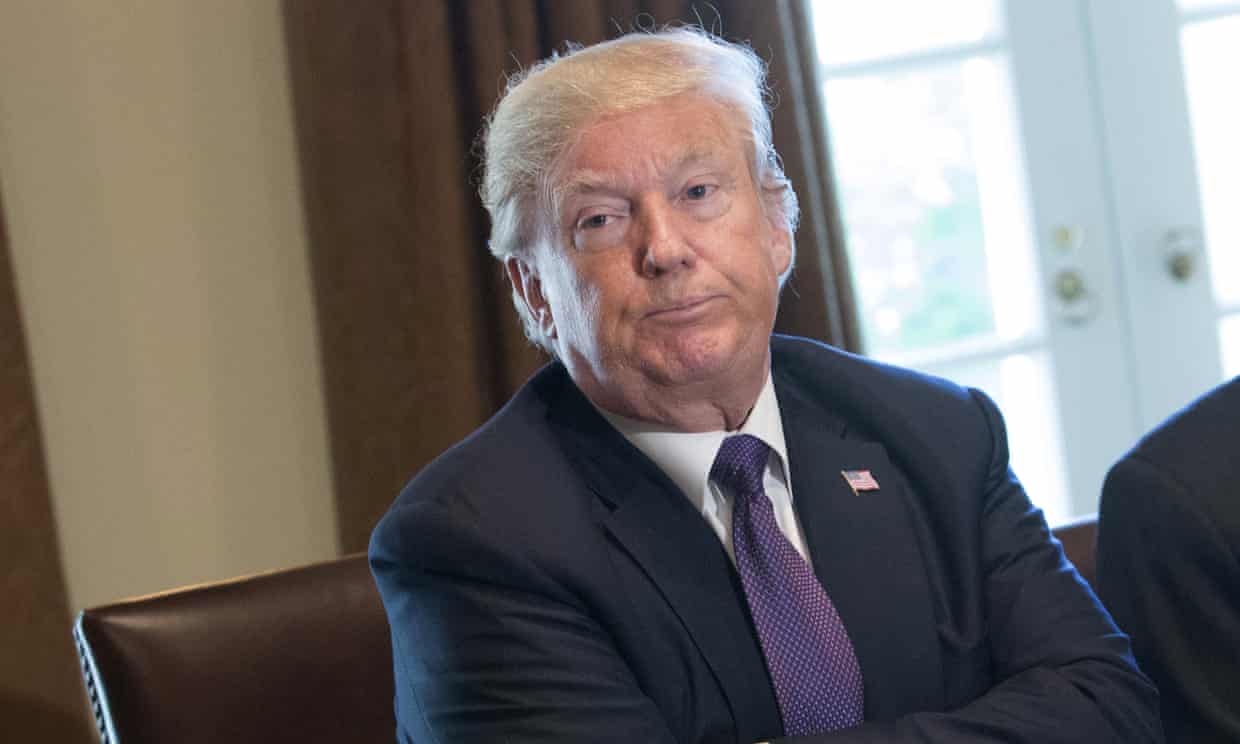 Just when you thought there was nothing left to destroy – no more rules or taboos to break –
Donald Trump
proved you wrong. After nine long months of bumping along the bottom, our preening president has taken the presidency to a new all-time low.
This week the commander-in-chief has somehow contrived to drive to tears the grieving mother of one of his own special forces. Along the way, he boasted about his own outreach to gold star families, and defamed his predecessors' record on the same.
All the while he shows no sympathy or urgency about millions of his own citizens struggling for several weeks without food, water and power in Puerto Rico.
Hugging people doesn't take much skill or sensibility; just a touch of humanity. A real populist finds this kind of thing quite easy. If you want to be loved by the people, it's a good idea to show a little love to the people in their hour of need. It worked for Evita Peron, Fidel Castro and even the ice-cold British royal family.