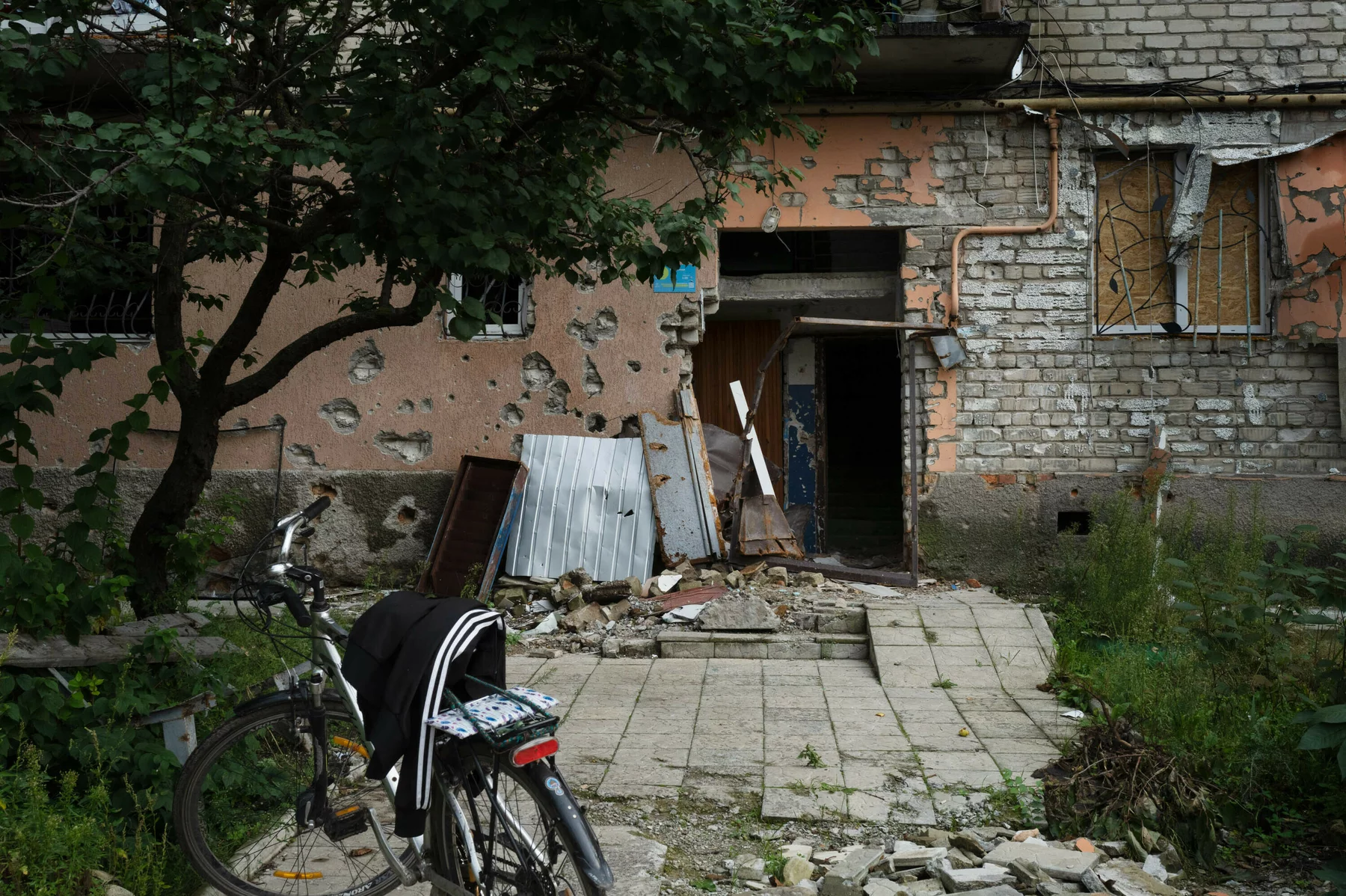 At the old candy company warehouse on Partisan Street in Izium, Ukraine, signs of the Russian occupation were everywhere. An artillery round sat near one of the walls. All around, the remains of houses lay in rubble, with caved-in walls and no roofs.
Local resident Oleksiy Zadniprovskiy greeted us there, along with a chained-up guard dog. After the Russian troops left, he and his team of humanitarian workers moved in to help the recently liberated area recover.
Zadniprovskiy introduced us to Ruslan, a volunteer who declined to give his last name because he feared danger if the Russians return. Even now, the building is less than 100 kilometers from Bakhmut, the flashpoint for ongoing fighting in eastern Ukraine.
Ruslan told us what we'd come there to learn: that he heard and saw anti-aircraft missiles being fired from the vicinity of the complex while the area was under Russian occupation.