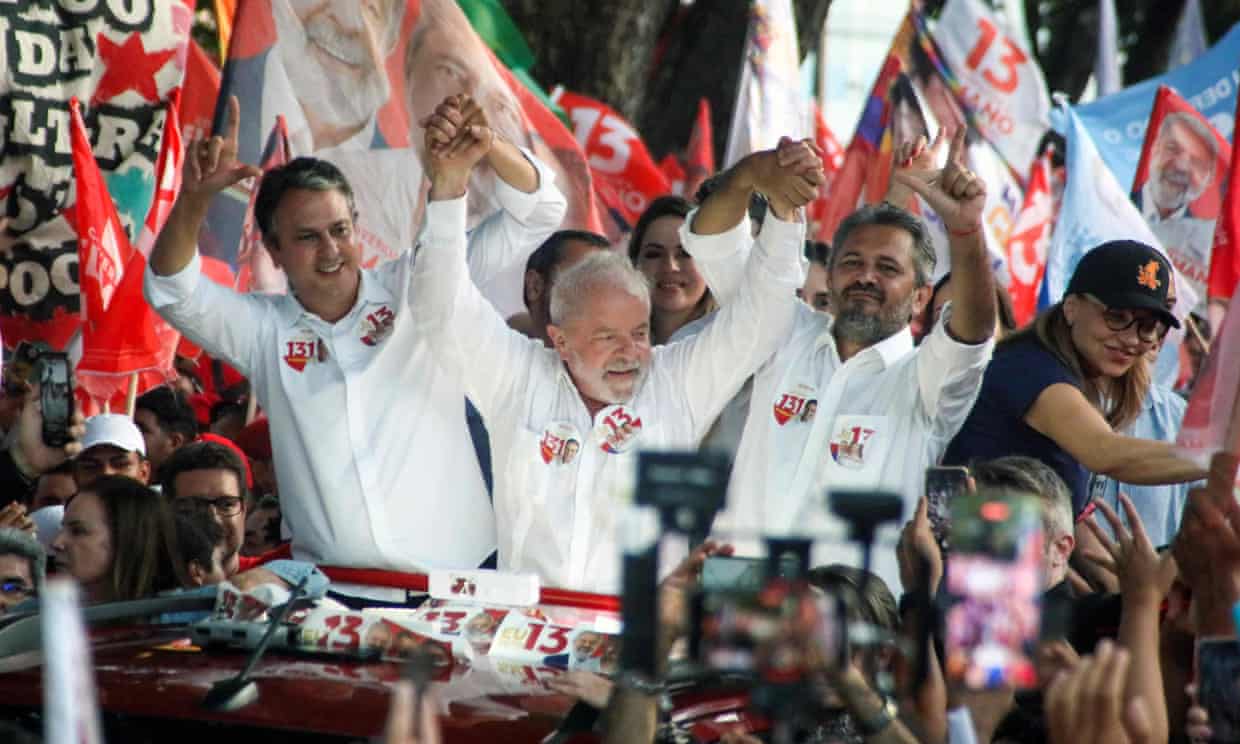 Brazil's former leftwing president Luiz Inácio Lula da Silva is on the brink of an astonishing political comeback, with polls suggesting he is poised to defeat his far-right rival Jair Bolsonaro in Sunday's election.
Eve of election polls suggested Lula was within a whisker of securing the overall majority of votes that would guarantee him a first-round victory against Brazil's radical incumbent, whose calamitous Covid response, assault on the Amazon and foul-mouthed threats to democracy have alienated more than half of the population.
"I'm going to win these elections so I can give the people the right to be happy again. The people need, deserve and have the right ... to be happy once more," Lula, 76, told journalists on Saturday during a visit to São Paulo – one of the election's three key battlegrounds, alongside the states of Rio de Janeiro and Minas Gerais.