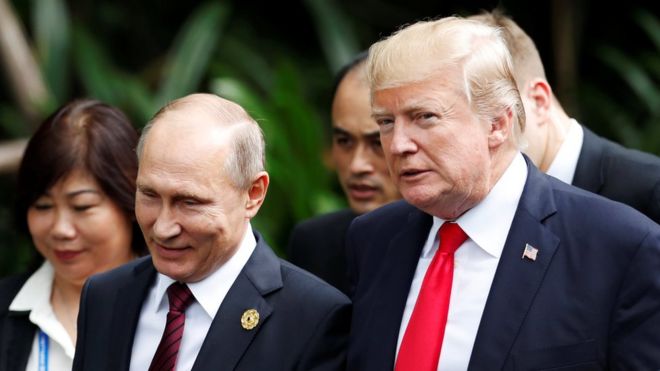 US officials have warned that Russia is attempting to help President Donald Trump and Democratic candidate Bernie Sanders ahead of November's US election, US media report.
A top intelligence official said Russia favoured Mr Trump, in a closed-door briefing to lawmakers on 13 February.
Mr Trump sacked his acting intelligence chief, Joseph Maguire, a week later.
President Trump said the reports were "another misinformation campaign" by his Democratic opponents.
The New York Times reported that Mr Trump was particularly angry that Adam Schiff, the Democrat who led the impeachment proceedings against him, was at the briefing.
TVNL Comment: Why Sanders? Because Putin believes he would be easy to defeat.  He wants his supporter, Trump, to have four more years to lift sanctions that would give him and his oligarchs huge profits.