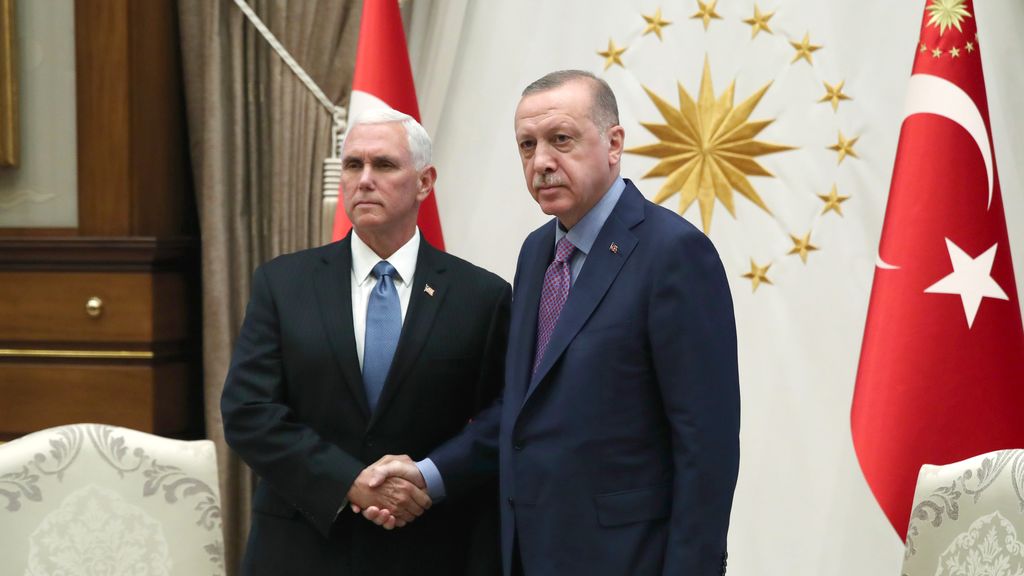 Vice President Mike Pence announced from Ankara on Thursday that Turkey has agreed to cease its military operation in northern Syria for 120 hours so that Kurdish forces can withdraw from the area.
The big picture: Turkish President Recep Tayyip Erdogan previously said that he would "never" agree to a ceasefire, after the U.S. withdrawal from northern Syria paved the way for Turkey to begin a military assault on U.S-allied Kurdish forces that they view as terrorists. The breakthrough came after five hours of negotiations between Pence and Erdogan and followed the authorization of sanctions against Turkish officials earlier this week by President Trump.
TVNL Comment: Have the Kurds agree to withdraw from their own territory?  Just asking...