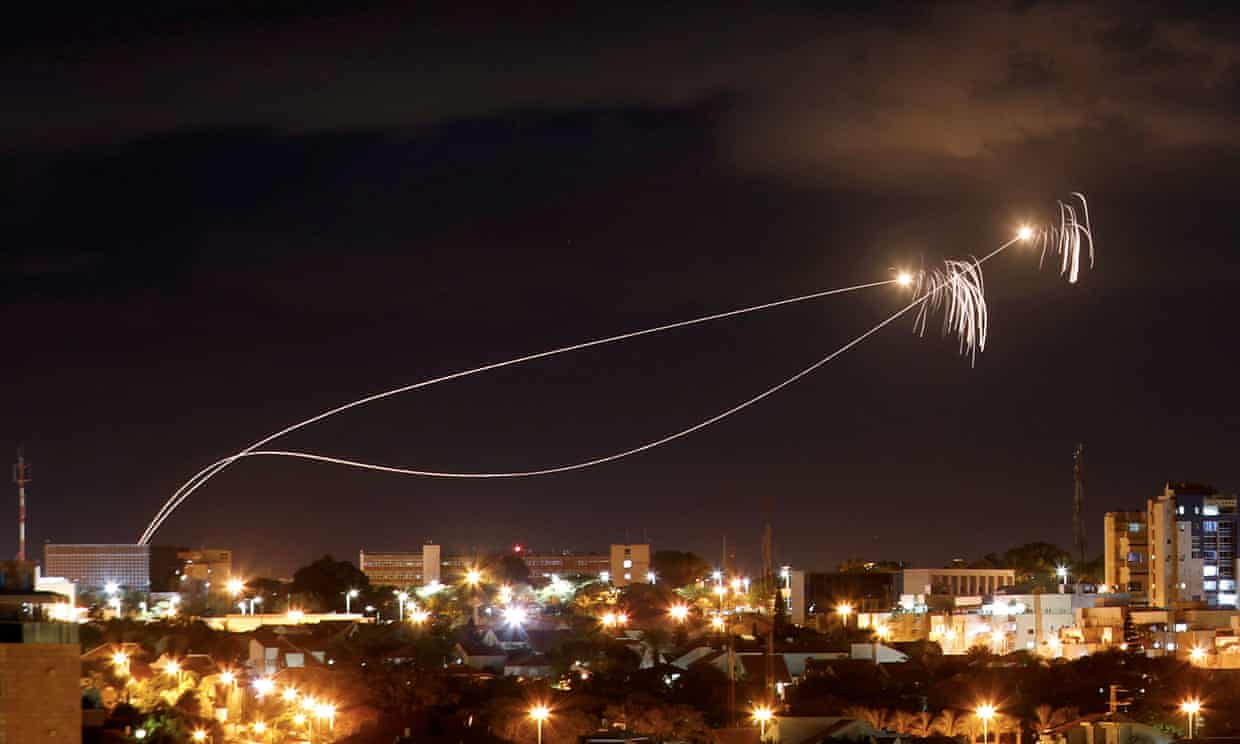 An Israeli officer has been killed and another injured during a raid by Israeli special forces in Gaza on Sunday. The military operation killed six Palestinians and, according to Hamas, one of its commanders.
Fawzi Barhoum, a spokesman for Hamas denounced the "cowardly Israeli attack".
The office of Israeli prime minister Benjamin Netanyahu said he would cut short his trip to Paris, where he had been attending world war one commemorations, and return home. The conflict potentially dashes hopes that a recent agreement would restore calm.
After the violence erupted, sirens were reported in southern Israel indicating possible rocket fire from the Gaza Strip. The army said two launches from Gaza were intercepted by Israeli missile defences.