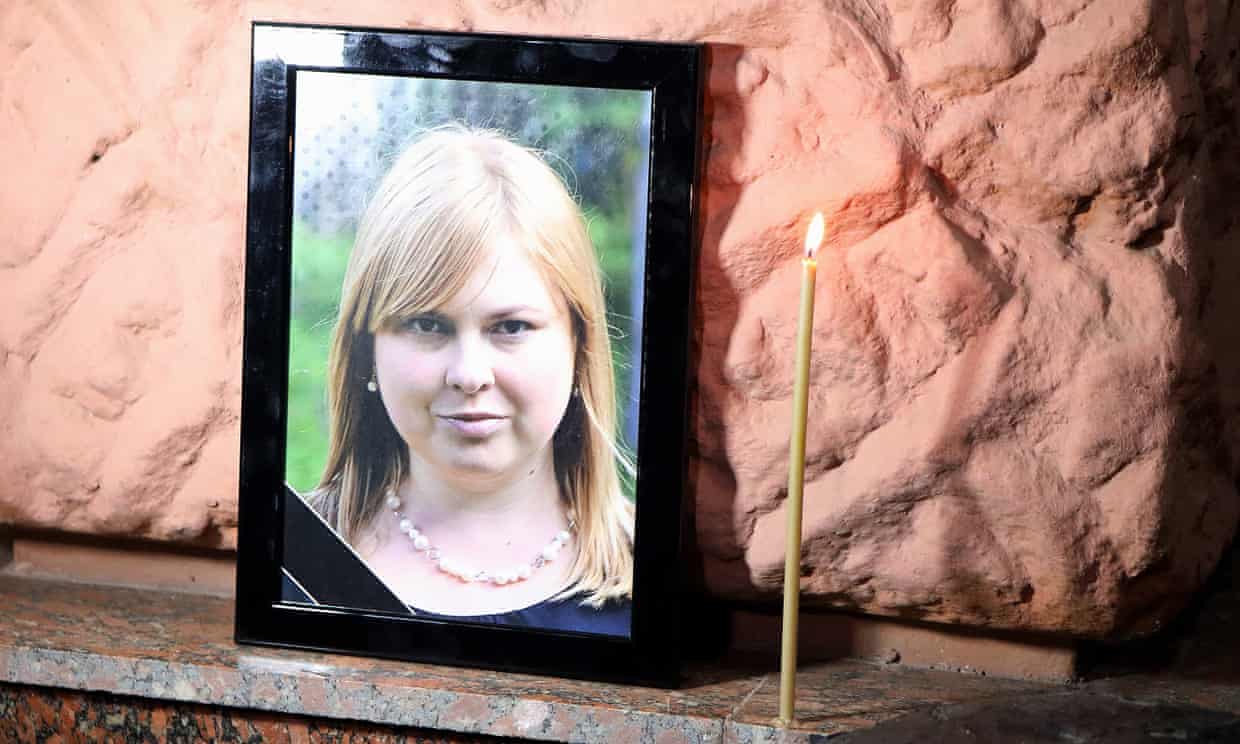 A Ukrainian anti-corruption activist has died from wounds caused by an acid attack, sparking local protests and concern from European officials over growing violence against civil society.
Kateryna Handzyuk's investigations into police graft and political corruption in her native Kherson, a Black Sea port, had angered local officials. In late July, a man doused her with a litre of sulphuric acid when she left her house.
Handzyuk suffered burns to more than 30% of her body. She continued to speak out against corruption from her hospital bed and called for a thorough investigation into her attackers. She had 11 operations before she finally succumbed to her injuries on Sunday.