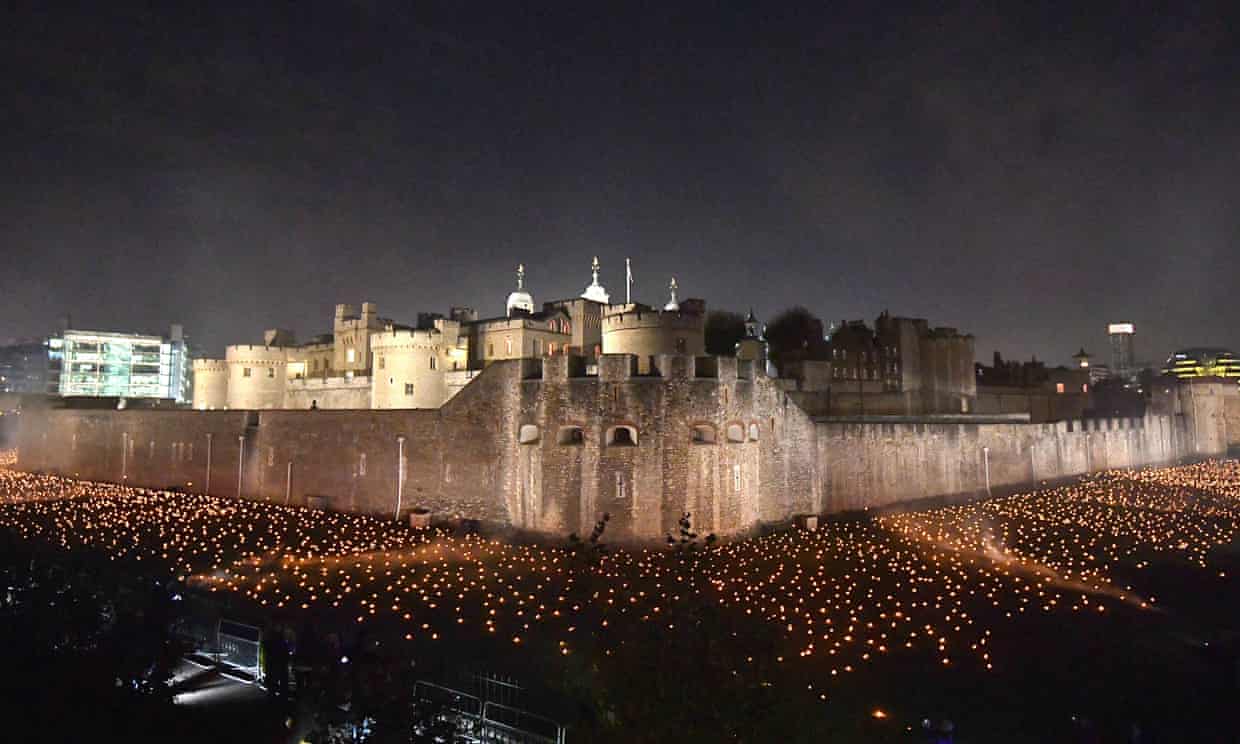 The Tower of London glowed on Sunday evening after thousands of torches were lit in its dry moat to mark the centenary of the end of the first world war.
A ceremonial Beefeater began the ceremony by bringing a flame down from the tower to the moat, which had been filled with smoke. Representatives of the armed forces and volunteers then used the flame to ignite around 10,000 torches scattered at the foot of the tower's walls.
Midshipman Balraj Dhanda of the Royal Navy was among the volunteers. "I think it creates the right atmosphere for people to have their own personal reflections, and gives people time with their own thoughts," he said.
Spectators gathered to watch the spectacle, which was accompanied by a specially commissioned sound installation featuring choral music and words from Mary Borden's Sonnets To A Soldier. A minute's silence was also observed.